Car stereo from Aliexpress – how to choose
The car stereo from Aliexpress or another store is an indispensable device in the car. It allows you to enjoy music, radio and other functions while traveling. If you decide to buy a radio on AliExpress, here are a few important factors that will help you choose the right model.
Brand and seller rating
Give preference to well-known brands and trusted sellers on AliExpress. Pay attention to their rating, reviews, and reputation. To be sure of the reliability and quality of the products.
Remember that sellers on AliExpress can inflate their rating. AliHelper will show you an objective, detailed rating for each seller based on 5 criteria. This is a free extension for your browser with many functions.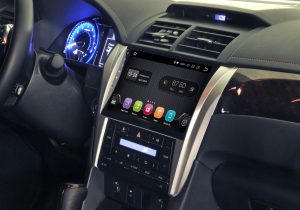 Compatibility
Make sure that the car stereo you choose from Aliexpress is compatible with your car. Check the dimensions, mounts and connectors to make sure they match.
Device Type
AlieExpress car stereos are available in a variety of types. Such as single DIN, double DIN and universal models. Choose the type that is most convenient and suitable for your car.
Functionality
Decide what features you want in your car stereo. Some basic features include radio, CD/DVD playback, Bluetooth for smartphone connectivity, GPS navigation function, USB ports, and rear camera connectivity.
Sound quality
Pay attention to the sound quality that the boombox offers. Study the specs, reviews from other buyers, and the seller's rating to get an idea of the sound quality.
Warranty and Returns
Check the seller's warranty and return policy. Make sure you have the option of returning the product or getting warranty service if needed.
Customer Reviews
Read customer reviews to get a better idea of the quality and performance of your chosen boombox. Pay attention to the features, advantages and disadvantages noted by real buyers.
Delivery and terms
When choosing a boombox, pay attention to shipping methods and delivery times. Find out how the seller packs the product and ensures its safety during transportation.
Certification Check
Before buying, make sure that the selected boombox has the necessary certificates and meets safety and quality requirements.
Remember that the choice of boombox depends on your individual preferences and requirements. When buying a boombox on AliExpress, always evaluate the reliability of the seller and the quality of the product in order to make the right choice. Compare different options, read reviews, and ask questions of the seller if you have any doubts.