Fishing chair – how to choose the best one?
To choose a fishing chair, it is important to consider several factors. They will help ensure comfort and convenience while fishing.
By the way, fishing chairs in a large assortment are presented on Aliexpress. And to find there reliable sellers and the best deals will help AliHelper. This is a free extension for your browser.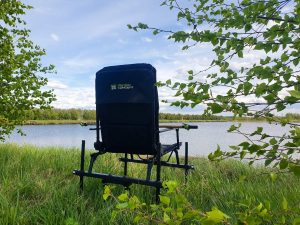 Comfort
Fishing can be time consuming, so comfort is one of the most important aspects. Pay attention to the chase seat and the back of the chair. They should be quite soft and comfortable. To provide back support and comfortable sitting for a long time. You should also pay attention to the adjustable height of the chair. To adapt it to your preferences.
Durability and reliability
Fishing can be active and intense, so the chair should be sturdy and reliable. Pay attention to the materials the chair is made of and its construction. The best fishing chair should be made of quality materials that will withstand the weight and resist external influences. Such as moisture and corrosion. Also, pay attention to the fasteners and locks to make sure they are secure.
Portability
Fishing often involves moving between locations, so the portability of the chair plays an important role. The best fishing chair should be lightweight and foldable so that it can be easily transported and stored. Pay attention to the weight and compactness of the chair. As well as the presence of special handles or bags for carrying.
Functionality
Fishing can require different tools and accessories, so the chair should be functional and have additional features. Some fishing chairs are equipped with rod stands, tackle pockets. Or even built-in cooling boxes to hold baits or drinks. Choose a chair that gives you the features you need for your style of fishing.
Adjustability and stability
Fishing often requires a comfortable stance and stability. Pay attention to the height and tilt adjustment capabilities of the chair seat. This will allow you to adjust it to your preferences and ensure an optimal fit. Also pay attention to the stability of the chair. It should have sturdy legs or supports. To prevent it from toppling over when moving or on uneven surfaces.
Water resistance and ease of cleaning
When fishing, it is not uncommon to encounter wet conditions or water getting on the chair. Therefore, the chair should be water-resistant and easy to clean. Make sure that the materials used to make the chair do not absorb moisture and are easy to clean. This will ensure that the chair is durable and maintains its attractive appearance for a long time.
In the end, choosing the best fishing chair depends on your preferences, needs and budget. Consider comfort, durability, portability, functionality, adjustability, water resistance and cost. Explore different options, read reviews from other fishermen and choose the chair that best meets your expectations and will help make fishing even more enjoyable and comfortable.