Children's cosmetics: is it worth buying it for your child
Children's cosmetics are specially formulated products designed to care for children's skin and hair. They usually differ from adult cosmetic products in composition, safety and the specific needs of babies. The decision to buy baby cosmetics for your child may raise questions and doubts. Here are a few considerations that may help you make your decision.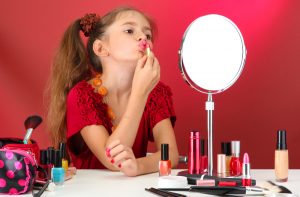 Safety
Children's skin is more delicate and sensitive. Therefore, using specially formulated baby cosmetics may be the preferred option. Children's cosmetics are usually subjected to the strictest safety tests and do not contain harmful ingredients. Such as parabens, phthalates, artificial fragrances and dyes. Which can cause allergic reactions or skin irritation.
If you care about your child's safety, choose only reliable sellers. For example, AliHelper can help you find them on AliExpress. AliHelper is a free extension for your browser with lots of features.
Composition
Children's cosmetics usually contain ingredients that are milder and more natural. Which correspond to the peculiarities of children's skin and hair. It may be more moisturizing, milder, and not cause burning or itching on your baby's skin. This can be especially important for children with skin problems. Such as dryness, eczema, or allergies.
Age restrictions
Children's cosmetics often have age restrictions and are designed for specific age groups. This means that it meets the needs of children of a certain age. And it takes into account their developmental peculiarities. For example, baby cosmetics for infants may be softer and hypoallergenic. And for older children, it should contain ingredients that help strengthen hair or fight active sweating.
Recommendations from your pediatrician or dermatologist
If your child has certain skin or hair problems, or if he or she has allergies or sensitive skin, it is advisable to consult a pediatrician or dermatologist before purchasing baby cosmetics. They can make recommendations on the most appropriate products. Based on your child's needs.
Your baby's needs
Remember to consider your child's individual needs when choosing baby cosmetics. For example, if your child has dry skin, you may need a moisturizer or lotion. If your child is active in sports, you may need a special shampoo to remove sweat and dirt.
Budget
It's also important to consider your budget when shopping for baby cosmetics. Baby cosmetics can have different prices depending on the brand, composition, volume, and other factors. Choose products that fit your budget. But don't skimp on the quality and safety of the product for your child.