How to choose electric razor
Choosing an electric shaver is an important process that requires careful consideration. After all, an electric shaver is not just a shaving tool. It also affects the comfort, efficiency, and safety of the process. There are a few key points to consider how to choose electric razor.
By the way, a large selection of electric shavers, accessories and spare parts for them are available on Aliexpress. And AliHelper will help you find reliable sellers there. This is a free extension for your browser.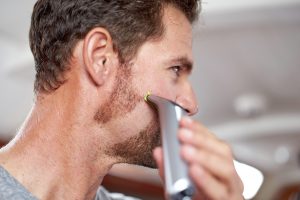 Shaver type
There are two main types of electric shavers, mesh and rotary. Mesh shavers are used for a finer and gentler shave, especially on the contours of your face. While rotary shavers are suitable for a rougher shave and handling large areas of skin.
Power Source
Electric shavers can be battery powered, mains powered, or a combination. Cordless shavers are more portable and easy to use. But it does require a charge. While corded shavers provide constant power. But are limited by cord length. Combination shavers combine both power sources.
Shaving System
Different models of electric shavers have different shaving systems. Such as vibration, special shape of shaving heads, presence of skin softening technologies, etc. Which shaving system you choose depends on your shaving preferences and what your skin needs.
Noise and vibration level
The noise and vibration level of an electric shaver are also important factors. Especially if you are sensitive to sounds and vibrations. It is ideal if the shaver has a low noise level and minimal vibrations. So that your shave is as comfortable as possible.
Price
The prices of electric shavers can vary in a wide range. Determine your budget in advance and choose a shaver that fits your financial means.
Additional Features
Some electric shavers may have extra features. Such as auto-cleaning systems, wet/dry shaving, mustache and sideburn trimmers, charge indicators, etc. Think about what extra features you might need. And choose the shaver that meets your expectations.
Ergonomics and Usability
When choosing an electric shaver, it's also important to pay attention to its ergonomics and usability. The shaver should lie comfortably in your hand, have comfortable control buttons. It must be lightweight and easy to maneuver.
Warranties and service
Don't forget about the importance of warranties and service when choosing your electric razor. Find out about the manufacturer's warranty policy, the availability of service centers, and the availability of replacement parts. To be sure of the quality and longevity of the shaver you choose.
User Reviews and Recommendations
And, of course, do not forget to read the reviews and recommendations of other users. Reading reviews and opinions of real people who have already used your chosen electric shaver. And can give you a more objective assessment of its quality and performance.
In the end, choosing an electric shaver is an individual process that depends on your needs, preferences, and budget. It is important to consider all of the above factors and make an informed choice. One that best meets your expectations. Now you know how to choose an electric razor.