How to sew a button – common and original ways
Sewing on a button is a simple yet important element of sewing. If you have sewing skills, sewing on a button shouldn't be difficult. In this text, we will tell you how to sew on a button correctly so that it will last on the garment for a long time.
By the way, a large assortment of buttons of all shapes and sizes is available on AliExpress. And the free AliHelper extension will help you find reliable sellers there.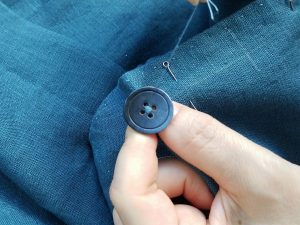 How to sew a button correctly
The first step is to prepare the materials. You will need a button, thread of the right color, a needle and scissors. The button should be the same size as the hole on the clothes. If the button is large, it is recommended to use thicker thread.
Next thread the needle and tie a knot at the end of the thread. Place the button on the hole and thread the needle through one hole on the button, then thread the needle through the corresponding hole on the garment and continue stitching the button, crossing the thread at each step.
To make a strong knot, stitch the button several times in different directions. Then tie the knot on the back of the garment. Don't forget to trim the excess thread.
Nuances
If you have more than one button, measuring tape is recommended. To distribute the distance between the buttons evenly. Usually the buttons are spaced 2-3 cm apart.
It is also important to make sure that the button is evenly spaced. If you notice that the button is misaligned, you need to cut it off and start the sewing process all over again.
Methods of sewing on buttons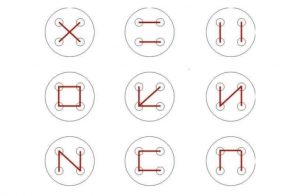 One of the most common methods is direct sewing, where the button is sewn to the fabric by stitching its hole from the back of the fabric. This method is usually used for small buttons and simple designs.
Another method is to use a button band that is attached to the fabric and on which the buttons are sewn. This method can be used for larger buttons and more complex designs.
There is also a method of sewing buttons using special sewing machines. This method allows buttons to be sewn on quickly and efficiently. Especially when producing large quantities of clothing.
Some designers also use non-standard methods of button sewing, such as hand embroidery or the use of special sewing materials such as rhinestones or beads.
Regardless of the method chosen, it is important to sew the button correctly so that it is securely fastened to the fabric. And not fall off during wear. In addition, sewing a button can be an additional design element. Which will give your clothes uniqueness and individuality.