Mini saw from Aliexpress – how to choose
Mini saw from Aliexpress is an indispensable tool for various tasks at home, in the car or during outdoor recreation. These compact and portable saws allow you to perform a variety of cutting tasks in wood, metal, plastic and other materials.
However, the tools should be purchased only from trusted sellers. AliHelper will help you find them on Aliexpress. This is a free extension for your browser. It will show an objective detailed rating by 5 criteria for each seller. AliHelper also has the following features: discount monitoring, package tracking, price change graph, etc.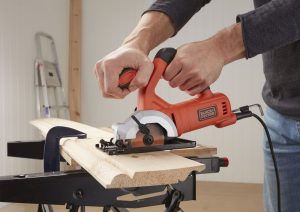 Advantages of the Mini-Saws
One of the advantages of mini saws is that they are compact and portable. They easily fit in a backpack or toolbox. Which allows you to always have them on hand in any situation. Thanks to their small size, mini saws can be used even in hard-to-reach places where larger tools won't be able to help.
Blades and attachments
Mini saws offer different types of blades and attachments, allowing you to choose the most appropriate one for your particular task. You can use a saw blade for cutting wood, a metal blade for working metal. And a bi-metal blade for plastic and other materials.
Power and RPM
One important characteristic to consider when choosing a miniature saw is power and rotational speed. High power gives you efficiency, and the adjustable speed allows you to control the cutting speed depending on the material and type of work. Also pay attention to the ergonomics of the handle and the presence of additional features. Such as a working area light or dust extraction system.
When choosing a mini saw on Aliexpress, pay attention to customer reviews, the seller's rating and quality assurance. Read product descriptions, compare features and prices to choose the best model for your needs.
Don't forget about safety when using your mini saw. Always follow the manufacturer's instructions, use safety glasses and gloves. Also make sure that the work area is clean and free of obstructions.
The mini saw from Aliexpress is a handy, versatile and indispensable tool. That will help you with a variety of tasks. Buy a mini saw from Aliexpress and enjoy the convenience and efficiency of its use in various situations!