Floats for crucian carp: which one to choose
Float fishing for crucian carp is a popular and exciting type of fishing. And the right choice of float plays an important role in successful fishing for this fish. Let's take a look at different floats for crucian carp and tips on choosing the right kind.
A variety of inexpensive floats can be found on AliExpress. And AliHelper will show you reliable sellers and the biggest discounts. This is a free extension for your browser.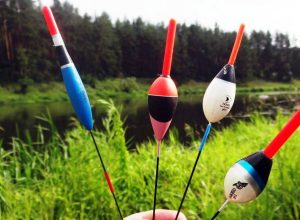 Cork floats
One of the most popular and widely used types of floats for carp. They are lightweight, durable, and have good float qualities. Cork floats are highly sensitive and can respond quickly to the most delicate crucian bite. They are also highly visible on the water. Which allows the fisherman to quickly notice a nibble and make an adequate reaction.
When choosing a cork float for crucian carp, pay attention to its size and weights. The size of the float should be optimal for the fishing conditions and the size of the crucian carp. Weights should be heavy enough. To hold the float in a vertical position and provide a stable buoyancy.
Foam floats
A more affordable option for carp floats. They are also lightweight and buoyant. But less sensitive than cork floats. However, they can still be effective when fishing for crucian carp in calm water conditions.
The float should be smooth and without visible defects. So as not to damage the line and not to cause difficulties in fishing.
Balancing floats
A special type of float, which has an unusual shape and ability to maintain a horizontal position in the water without the use of sinkers. These floats allow you to create unpredictable movements, attracting crucian carp and causing their aggression.
When choosing a balancing float for crucian carp, pay attention to its balance and ability to maintain a horizontal position on the water. It should be light and strong, with quality components to ensure stability and efficiency when fishing.
Tips for choosing a carp float
Consider the fishing conditions. Depending on where you are going to fish for crucian carp – in standing water, in a current or in a lake. Choose the float that is most suitable for these conditions. For example, on a flowing river, it is better to use heavier floats. So they can be held upright.
Consider the size of the crucian carp. If you expect to catch a large crucian carp, choose larger floats. So they can hold its weight. For small crucian carp, lighter and more compact floats are suitable.
Pay attention to the type of fishing. Different floats can be effective in different methods of carp fishing. Such as bottom fishing, float with liquid bait, mormys, etc. Choose the float that best suits your preferred method of fishing.
Quality and Durability. Pay attention to the quality of the float's materials and components. Make sure it is strong and durable. Also make sure it is easily visible on the water so you can react quickly to a nibble.