How to choose boxing gloves
Boxing is one of the most dynamic and demanding sports. In order to really enjoy boxing and achieve success in competitions, you need to know how to choose boxing gloves.
Before buying boxing gloves, it is important to decide on the goals you want to achieve. If you are boxing for health and fitness, then a medium stiffness and weight glove will suit you. If you box professionally or compete. You should choose gloves that match your skills and level of training. You will find a wide selection of boxing gloves on AliExpress. And the free AliHelper extension will help you find reliable sellers there.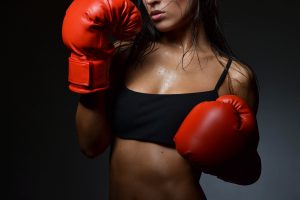 Factors to consider
One of the main parameters when choosing boxing gloves is size. It should be chosen accurately. So that the gloves fit snugly around the hand and do not move during the fight. The size of the gloves is usually indicated on the label and depends on the weight and size of the hand.
An important factor in choosing boxing gloves is also stiffness. Gloves come in soft, medium hard and hard. Soft gloves are usually chosen by beginner boxers. They give more freedom of movement and are less likely to hurt your hands. Hard gloves are used by professionals. They provide better hand protection and allow you to hit with more force.
You should also pay attention to the material from which the gloves are made. The most popular materials are natural and synthetic leather. Natural leather is more expensive, but it provides better ventilation and durability of the gloves. Artificial leather is more affordable, but less durable and less breathable.
When choosing boxing gloves, you should pay attention to the manufacturer. Reliable and well-known brands guarantee the quality and durability of their products.
You can also pay attention to additional features of the gloves. Such as the presence of wrist protection or additional inserts for comfort. Some gloves have a special lining to remove sweat. Which can also be an important factor in your choice.
Conclusion
It is important to remember that the choice of boxing gloves should be individual and depend on your personal preferences and goals. You should not skimp on the quality of the gloves. This can lead to injuries and loss of motivation to practice boxing.
If you have doubts about the choice, it is better to ask an experienced trainer or a seller in a sports store who will be able to select the best gloves for you. Do not forget that correctly selected boxing gloves are not only protection for your hands. But also an important element of your equipment that will help you achieve your goals in boxing. Now you know how to choose boxing gloves.