Teeth wipes. Where to buy and why we need them
Teeth wipes are a handy and effective way to keep your mouth fresh and clean anytime, anywhere. They are small, compact and disposable wipes. Specially designed to clean your teeth and gums without using a toothbrush or toothpaste.
Dental wipes are widely available on Aliexpress. However, health products should only buy from reliable sellers. AliHelper is a great way to find them. It is a free extension for your browser with many functions.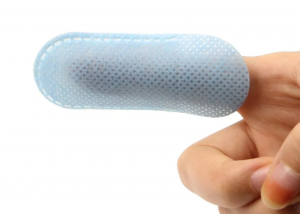 The main advantage of dental wipes is their portability and ease of use. They are perfect for those situations when you can't use a toothbrush and toothpaste. For example, when traveling, at work, in a restaurant or after a snack.
Teeth wipes have several functions and benefits.
Cleaning your teeth and gums
They effectively remove food debris and bacteria from your teeth and gums, helping to keep your mouth fresh and clean. Cleaning your teeth with wipes can help prevent tooth decay and gum disease.
Breath Freshening
Tooth wipes usually contain refreshers and mint flavorings that give your breath freshness. They can be especially helpful in situations where you can't brush your teeth and get your breath in order.
Ease of Use
Teeth wipes are convenient, compact and disposable products. They easily fit in your bag, purse or pocket, allowing you to have them on hand at all times. They require no water and are not uncomfortable to use.
Hygienic
Dental wipes are a hygienic option for cleaning your teeth in public places. Each wipe is a separate packaged bag, which prevents contact with the outside environment and keeps them fresh and clean until used.
Convenient for people with limited mobility
Tooth wipes can be especially useful for people with limited mobility who have difficulty using a regular toothbrush and toothpaste. Teeth wipes give them the ability to keep their mouths clean and their breath fresh without the need for heavy hand movement or access to water.
When it comes to choosing dental wipes, several factors are important to consider.
Quality of Material
Pay attention to the quality of the material the wipes are made from. They should be soft, but strong enough to clean effectively. It is also important that they are safe for your teeth and gums.
Size of wipes
Choose a size that is comfortable for you. Wipes should be large enough to ensure that your teeth and gums are cleaned comfortably and thoroughly.
Fragrance and Breath Freshening
If breath freshening is important to you, consider wipes with added refreshers or mint flavors.
Customized Packaging
Convenience and hygiene are important. Choose wipes that offer individualized packaging. So that they stay fresh and hygienic until they are used.
Wipes are a convenient and practical solution for keeping your mouth fresh anytime, anywhere. They provide quick and effective cleaning of teeth and gums without the need to floss.