Things to Do When You're Bored at home
If you are bored at home, there are many options you can try to diversify your leisure time. And make your time more interesting and productive. Here are some ideas of what to do when you're bored: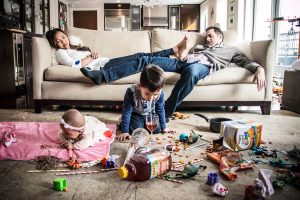 Learn something new
Maybe you've always wanted to learn how to cook a new recipe, embroider, or play a musical instrument. Try finding online courses or video lessons.
Develop your creativity
Try painting a picture, writing a poem, or doing a craft. This can help you relax and show your creative side.
Exercise
If you're tired of sitting in front of the computer, try exercising. You can do exercises at home or take a walk outdoors.
Keep in touch with friends and family
Call friends or loved ones you haven't seen in a while. Spend time together with them on a video call.
Read a book or watch a film
Read a book you have always wanted to or watch a new movie.
Find a new hobby
Maybe you don't know what you like to do yet. Try finding a new hobby that will help you relax and enjoy your free time.
To get inspired and buy yourself some accessories for your new hobby, go to Aliexpress. Diamond mosaics, painting by numbers, scrapbooking, and more… you'll find the goods for it all at Aliexpress. And AliHelper will help you find reliable sellers there. AliHelper is a free add-on for your browser.
Make your home party a reality
Come up with different riddles and puzzles to solve in order to reach your goal. The quest can be for one person or for several participants. Which will allow the whole family or a group of friends to have fun.
Clean and organize your home
It may seem like a strange suggestion, but cleaning and organizing your home can be not only a necessary activity. But it can also be a fun activity. Set a goal for yourself: rearrange your furniture, throw out unnecessary items, put everything in your closet or on your shelves in order. This will not only help you do something useful, but also create an atmosphere of comfort and coziness.
Learn a new language
If you've always wanted to learn a new language, your home routine would be a great time to do so. There are many online courses and language learning apps to help you take your first steps toward learning a new language.
Help Others
If you have the opportunity, try to help others. This can range from volunteering in your town or just helping a neighbor or friend. Helping others can not only be a pleasant way to kill time, but it can also fill your life with new experiences and emotions.
These ideas can help you spend your time at home not only to your advantage. But also to your enjoyment. It is important to remember that only someone who is not looking for new opportunities can be bored. Here's what to do when you're bored.