Sales on Aliexpress 2023
Sales on Aliexpress 2023 promise to be rich and attractive for shoppers. Electronics, fashionable clothes, accessories, home and garden products will all be available at attractive prices.
Don't forget, however, that some sellers may put up fake discounts by editing the "after" price. And put the "before" price even higher than it was before the sale. To see how an item's price actually changed, use AliHelper. AliHelper is a free extension for your browser. It will show you the history of product price changes. You can also use it to track parcels, monitor discounts, check merchants, and more.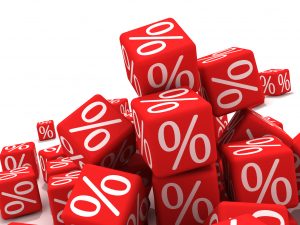 January
Winter discounts
======================================
Chinese New Year
February
Benefit Formula
March
Hunting for trends
05.03 warm up
06.03-13.03 sale
======================================
The Great Chinese Sale
18.03-19.03 warm up
20.03-26.03 sale
April
Good sale
16.04 warm up
17.04-21.04 sale
May
Dragon Festival
9.05 warm up
10.05-14.05 sale
June
Red Sale
10.06-11.06 warm up
12.06-18.06 sale
July
July sale
09.07-11.07 warm up
12.07-15.07 sale
August
Getting ready for school
09.08 warm up
10.08-12.08 sale
======================================
August Sale 828
18.08-22.08 warm up
23.08-27.08 sale
September
Fall sale
03.09-05.09 warm up
06.09-09.09 sale
======================================
Trend Hunt
24.09-26.09 warm up
27.09-30.09 sale
October
Sale 10.10
09.10-10.10 warm up
11.10-13.10 sale
November
World Shopping Day – sale 11.11
28.10-10.11 warm up
11.11-12.11 sale
======================================
Black Friday
22.11-23.11 warm up
24.11-29.11 sale
To stay up to date with all the sales, subscribe to the AliExpress newsletter and follow the platform's official social media pages. This way you will be aware of all current events and offers.
However, in addition to sales on certain dates, you can always find items at bargain prices on AliExpress, thanks to a system of constant discounts and promotions from various sellers. Pay attention to the discount icon on the product page. To see available discounts and special offers.
It's important to remember that sales on AliExpress are very popular, so some items may sell out very quickly. To be able to buy the product you want at a bargain price, it is recommended to be prepared for the sale in advance. Add items to your cart and monitor their availability.
So, expect numerous sales on Aliexpress 2023, prepare for them in advance. Make a list of items you want and enjoy shopping for bargain prices. It's a great way to save money and buy quality products.