How to buy on Aliexpress
How to buy on AliExpress? To make a purchase on AliExpress, you need to follow a few simple steps. We will tell you about them in this article.
Registration
The first step is to create an account on AliExpress. You can register with your email address. Or use your social media credentials.
Product Search
Use the search bar on the AliExpress home page to find the products you're interested in. You can use keywords, brands, or product categories to refine your search.
Seller Rating
It is advisable to read the seller's rating and reviews before buying. Check his reliability, quality of service, and reputation to be sure of the merchant's reliability.
However, the seller's rating on the site can inflate itself. AliHelper gives you an objective, detailed rating based on 5 criteria. This is a free extension for your browser with many functions.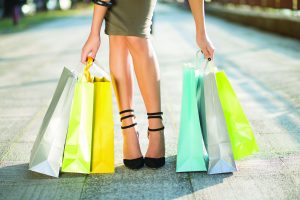 Selecting a product
After finding the product you want, read its description, features and photos. Look for available sizes, colors, and other options.
Compare prices
Before you make your final selection, compare prices from different retailers. Sometimes the same item may be sold for different prices depending on the merchant.
Shipping
Pay attention to shipping methods, terms, and costs. Make sure the seller offers convenient shipping options for your area.
Ordering
After selecting an item and clarifying delivery details, add it to your cart and proceed to checkout. Enter the necessary information. Such as shipping address and payment method.
Payment
AliExpress offers a variety of payment methods, including credit cards, e-wallets, and bank transfers. Choose the most convenient and secure payment option for you.
Order tracking
After order confirmation you will receive a unique tracking number that will allow you to track the delivery status of your order. To do this you will need to go to your AliExpress account and go to "My Orders" or "Order Tracking. Enter the tracking number and click "Track" to find out the current location and status of your order.
Receiving Items
When the item reaches your country, you will be notified. Once you receive the item, please verify that it meets your expectations and the quality described on AliExpress.
Review
You can leave feedback about the product and your AliExpress experience when you receive the item. Your review will help other buyers to make a decision and evaluate the quality of the product and the seller's service.
It is important to remember that when shopping on AliExpress, we recommend that you carefully read the terms and conditions of purchase, delivery, and return. It is also recommended to use secure payment systems and follow safety precautions when shopping online.
Now that you know how to buy on AliExpress, you are ready to explore a wide range of products. And enjoy shopping at affordable prices. Now you know how to buy on AliExpress.