Types of toilet paper
The assortment of toilet paper offers many different kinds and types. Each of which has its own unique properties and uses. Some of the most common types are the white single-ply paper, which is great for everyday use. Let's learn more about the other types of toilet paper.
It is more profitable to buy toilet paper in packages of 8, 12, 16 or more rolls. But it's inconvenient to carry them from the store. Now you can buy toilet paper even in online stores with delivery. And on AliExpress, including. And to find reliable sellers and great discounts there, install AliHelper. It's a free browser extension.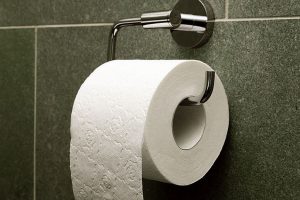 Toilet paper can be classified according to a variety of criteria. Such as composition, thickness, density, availability of fragrance and additional features. Here are some of the most common types of toilet paper:
Single-ply paper
The most common type of toilet paper, consisting of a single layer. It is the most affordable and budget-friendly option.
Two-ply paper
Paper with two layers, softer and more durable than single-ply paper.
Three-ply paper
Toilet paper with three layers, which is the softest and fluffiest.
Aloe Vera Paper
With aloe vera extract, it gently cares for your skin and soothes irritation.
Scented Paper
Paper that has a pleasant scent. For example, lavender, mint, or rose. There are also quite interesting, original smells. For example, the scent of jasmine or sakura blossom.
Paper with a higher density
One that has a higher density than normal paper. This makes it stronger and more durable.
Paper with perforations
One that has holes for tearing individual sheets more precisely.
Eco-friendly paper
Paper that is made from recycled materials and does not harm the environment.
Bamboo-added paper
One that contains natural bamboo fiber, which makes it even stronger and more resistant.
Paper with the addition of silver
A version that contains micro-particles of silver, which have an antibacterial effect and help fight bacteria and fungi.
In the end, no matter what kind of toilet paper you prefer, it's important to remember that it's not just an ordinary hygiene item. It is an important part of our daily lives. Choose the toilet paper that is right for you and your needs. Enjoy cleanliness and freshness every day!