Prom Dresses 2023
With the end of the school year approaching, many graduates are wondering what prom dress 2023 to choose for that special event. To help you make the right choice, we'll tell you a few fashion trends and styles that will be popular this season.
By the way, a large selection of quality dresses can be found on Aliexpress. And reliable buyers and great discounts there will show you AliHelper. This is a free extension for your browser.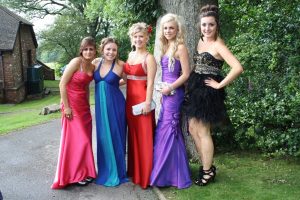 First fashion trend
Long dresses with puffed skirts. Such dresses will create a graceful and elegant image. Add a touch of romance and give you a special charm. They can be made in different colors and shades. From gentle pastels to bright and saturated. It is best to choose a dress that fits your figure so that it looks perfect.
The second fashion trend
Cocktail dresses with a variety of decorative elements. They can be decorated with beads, sequins, lace, appliques and other details. The embellishments will add glamour and sparkle to your outfit. Cocktail dresses can be short or medium length. They are ideal for those who want to look elegant and sophisticated.
The third fashion trend
Dresses in the "boho" style. They are usually made of light fabrics, have various embroideries and ornaments, and complemented by a variety of accessories, such as leather belts, beads, bracelets and other jewelry. Such outfits will create a unique image and give you a touch of freedom and romance.
Regardless of what style you choose, don't forget to pick the appropriate footwear and accessories. It is important that your outfit reflects your personality and gives you confidence. Prom 2023 is a special day, and your dress should not only be beautiful, but also comfortable. So that you can enjoy this important event to the fullest.
What to consider
First, decide on a budget. Depending on how much you're willing to spend on the dress, you'll be able to choose certain models. But do not skimp on the outfit, because the prom is a special event. And you have to look your best.
Secondly, take into account your body type. Choose a dress that emphasizes the merits of your figure and hides flaws. For example, if you have wide hips, choose a dress with a flared skirt, which equalizes the proportions.
Thirdly, choose a color that suits your skin and hair. If you're a blonde with fair skin, gentle pastel shades will be perfect for you. If you have dark hair and skin, you can choose saturated colors or classic black.
Fourth, consider the location of the prom. If it will be a celebration in the hall, choose a dress that will look elegant and formal. If the prom will be outdoors, choose an outfit that is light and comfortable.
Fifth, consider the latest fashion trends, but don't forget that the most important thing is your comfort and convenience.
Hopefully, these tips will help you make the right choice. And choose a prom dress 2023 that will meet your desires and needs. Remember, the most important thing is not the outfit, but your sense of confidence and joy on this special day.