Spinning on Aliexpress: is it worth buying tackle from China
Spinning is a fishing tackle, which allows you to catch fish at a considerable distance from the shore or boat. Recently, more and more fishing enthusiasts prefer to buy tackle on Aliexpress. Where there is a huge number of products at affordable prices. However, many people wonder whether it is worth buying spinning on Aliexpress from China and how good they are.
It is worth noting that Aliexpress offers a wide range of spinning gear from different manufacturers. And the quality of these products can vary significantly. It is important to know how to choose a quality spinning rod on Aliexpress. And what you need to pay attention to.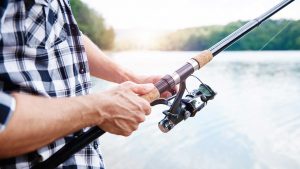 Customer reviews and check the seller
The first thing you need to pay attention to when choosing a spinning rod on Aliexpress is customer reviews. On Aliexpress there is an opportunity to read reviews and photos of real buyers. Who have already bought the selected product. This will assess the quality of the product and make sure that the seller is reliable. And to avoid any doubts at all, install AliHelper. AliHelper is a free extension for your browser. It will check the seller based on 5 criteria, track your orders, etc.
The brand
The second thing you should pay attention to is the brand and manufacturer of the spinning rod. It is better to choose products of well-known brands and manufacturers who have a good reputation and produce quality goods. In this case, you can be sure that you will get a reliable and durable spinning rod.
The material
Third thing you need to pay attention to is the material from which the tackle is made. The best spinning rods are made of carbon or graphite. They are lightweight, reliable and durable materials. Which allow you to create spinning rods with different characteristics.
Shipping costs
In addition, when choosing a spinning rod on Aliexpress. It is worth considering the cost of the product and shipping costs. In most cases, the goods on Aliexpress are much cheaper. Than the counterparts in the stores of your city. However, do not forget about the possible costs of delivery, which may be higher than the price of the product. Also keep in mind that the delivery may take several weeks. Therefore, if you need a spinning rod in the near future, it may be worth considering options to buy from stores in your city.
Overall, buying a spinning rod on Aliexpress can be a great option. If you choose a quality product from a well-known manufacturer and a trusted seller.
It is also worth remembering that spinning is not the only tackle for fishing. And on Aliexpress you can find many other tools for catching fish. Depending on your experience and preferences. You can choose your own rod, reel, bait and other accessories. Which will help you achieve success in fishing.
Regardless of where you decide to buy your spinning rod. It is important to remember that this tool requires skill and experience in its use. Before you go fishing, learn your spinning techniques and take care of your safety. Follow the manufacturer's instructions and recommendations to avoid damage or injury. And, of course, enjoy fishing and nature, and have fun with your hobby!