What is a dimmer
What is a dimmer? It is a device that is used to control the brightness of lighting in a room. It allows you to control the light according to the mood and needs of the user. Creating a light temperature and atmosphere that suits their individual preferences.
Dimmers in a wide range are presented on Aliexpress. And find there reliable sellers and great deals will help AliHelper. It's a free extension for your browser with lots of features.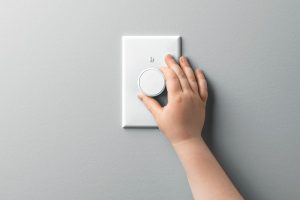 Dimmers can be installed in a variety of environments. Including homes, offices, restaurants and theaters. They can control the brightness of different types of lamps. Including halogen, LED and fluorescent lamps.
Dimmers work on the principle of changing the voltage of the electrical circuit that controls the lighting. They can have different types of controls. Including rotary switches, push buttons, remote controls and touch screens. In addition, some dimmers can be controlled through mobile apps. Which makes them more convenient and accessible to use.
Important factors to consider when choosing
There are several factors to consider when choosing a dimmer. First, you need to make sure that it is compatible with the lamps that will be used in the room. Second, you need to choose a dimmer that meets the individual needs and preferences of the user. For example, some dimmers may have a soft dimmer function. Which allows you to create soft and relaxing effects. And others have a fast brightness change, which is suitable for more active and dynamic scenarios.
Features
Dimmers can also have additional functions. Such as timers, dimming memory, automatic shutdown. And others that can be useful in certain situations. For example, a timer can be used to automatically turn off lights after a certain time. Which helps save energy and money.
Styles
Dimmers can also have different designs and styles that allow you to choose a dimmer that fits the interior of the room. For example, some dimmers can have a stylish and modern design. Which is suitable for modern homes and offices. And others may have a classic and elegant design that is suitable for more traditional spaces.
Power
In addition, you need to consider the power limitations. Dimmers have a certain power range that they can adjust. If the wattage is exceeded, the dimmer can overheat and become damaged. Therefore, before installing a dimmer, you need to make sure that its wattage matches the required wattage in the room.
One of the benefits of using dimmers is the ability to save energy. By reducing the brightness of the light by 25%, you can save up to 20% energy. This reduces your energy costs. And it contributes to environmental protection.
What is a dimmer? Overall, dimmers are a convenient and efficient way to control lighting in a room. They allow you to create different lighting effects. Which help to improve the mood and comfort of the room