How to open dispute on Aliexpress
Opening a dispute at Aliexpress is a process that allows you to protect the rights of the buyer in case of a problem with the order. This article provides a step-by-step algorithm on how to open dispute on Aliexpress.
By the way, the reasons for disputes on Aliexpress can be much less if you buy only from proven sellers. Finding such will help AliHelper. This is a free extension for your browser. It will also show you the history of price changes, help to track the parcel, etc.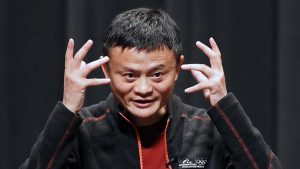 You may need to open a dispute at Aliexpress in various situations.
Order Failure to Receive
If the order was not delivered in the expected time or did not arrive at all, you can open a dispute. To get a refund or a replacement product.
Receipt of damaged items
If an item came with damage that makes it unusable, you can open a dispute on Aliexpress for a refund or replacement.
Low-quality item
If the item does not meet the advertised specifications or is of poor quality. You can also open a dispute. To get a refund or compensation.
Wrong size or model of item
If the item you received is the wrong size, color, model or other characteristics, you can open a dispute on Aliexpress to resolve this problem.
Payment problems
If there are problems with payment for your order. Such as double deductions or incorrect charges. Opening a dispute can help return funds to your account.
Dispute Opening Algorithm
Log into your Aliexpress account and open the "My Orders" section. Find the order you want to open a dispute on.
Open the order page and review your order information. Including shipping status, expected delivery date, and item status.
If you have a problem with your order, such as nonconforming description, damaged product, incomplete package, etc., click "Open Dispute".
Fill out the Dispute Form with the details of the problem. And attach a photo or video to support your claim. Describe the situation clearly and concisely and provide all necessary evidence.
Select the desired solution you expect from the seller or the Aliexpress platform. Such as a refund, replacement product, or other solution.
Send your application to the seller or Aliexpress platform for review. And wait for their response.
The Aliexpress platform offers a number of dispute resolution options. Including negotiation with the seller. Mediation or dispute resolution by the Aliexpress administration. Keep an eye on the status of the dispute and provide additional evidence or information if necessary.
Once the dispute is resolved, the Aliexpress platform will honor the resolution and return the funds to your account. Or arrange for a replacement product in accordance with the decision of the dispute.
It is important to remember that the process of dispute resolution on Aliexpress can take some time. And requires care in providing evidence and describing the problem. Be patient, follow the instructions, and check the status of your dispute regularly.