Funny beauty products from China
China is not only a place where you can find beautiful cultural attractions. But also a real paradise for fans of cosmetic innovations. Funny beauty products from China amaze with their originality and innovation. All these products can be purchased on AliExpess. However, when it comes to beauty, you should buy from trusted sellers. Find them with the free AliHelper extension.
Nail files
Chinese manicure sets also deserve special attention. For example, Chinese nail files in the form of mini rice dryers – it is not only funny. But also very practical. And if you want to decorate your nails with creative stickers, then Chinese sets in the form of Japanese souvenirs are the perfect choice.
But perhaps the funniest beauty device I've seen is a Chinese hair brush in the shape of a carrot. Now you can not only nourish your hair. But also feel like a healthy meal.
Panda Print Facial Mask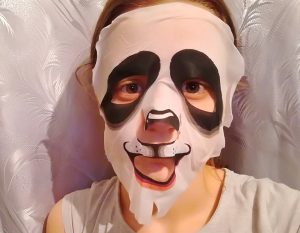 For example, there is such a skin care device as the "Chinese Panda Print Facial Mask". This mask not only moisturizes and nourishes the skin, but also creates a unique effect. After all, the face becomes like a cute panda.
Capsule Facial Massager
Another funny Chinese beauty device is the "Capsule Facial Massager". This device is very similar to the capsule from science fiction movies. But in fact, it is designed to massage the face and improve blood circulation.
Recently, a rather strange device has appeared on the market of cosmetic devices from China – a device for lip enlargement. This unusual device allows users to get fuller and fuller lips in just a few minutes.
The principle of operation of the device is very simple. It uses vacuum technology to pull the lips forward and expand the blood vessels in them. As a result, the lips become more voluminous and look more attractive.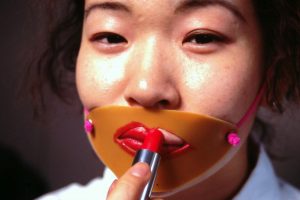 However, like all unusual devices, this device raises many questions. Some people believe that this device can cause serious health problems. As it can damage the skin of the lips and cause painful sensations.
In addition, there are more unusual devices for skin care. For example, the "Chinese Dead Skin Scrubber." This scraper, made of quartz or jadeite, is used to remove keratinized skin and improve skin texture. But, at the same time, it has a funny shape resembling a snow shovel.
In addition, there is another funny Chinese beauty device, the "Three Tentacle Facial Massage Device." This device is a small massager with three flexible tentacles. It can be used to massage different areas of the face. The funniest thing about this device is its unusual design, which resembles a cartoon monster.
Thus, funny products from China for beauty can not only help in skin care. But also give a smile and a good mood with their unusual design. However, you should be careful with them.