AliExpress order closed – what does it mean, and what to do
Constantly checking your AliExpress personal accounts to keep an eye on your orders. What if the package is delivered to the incorrect address or the shipping is canceled? The simpler you can handle the problems in less time by contacting the seller by choosing the "Contact seller" option if your AliExpress purchase has been canceled before or during shipment. They'll provide a thorough explanation of what may have transpired. You can see the "Order Closed" indication if you have ever placed an order.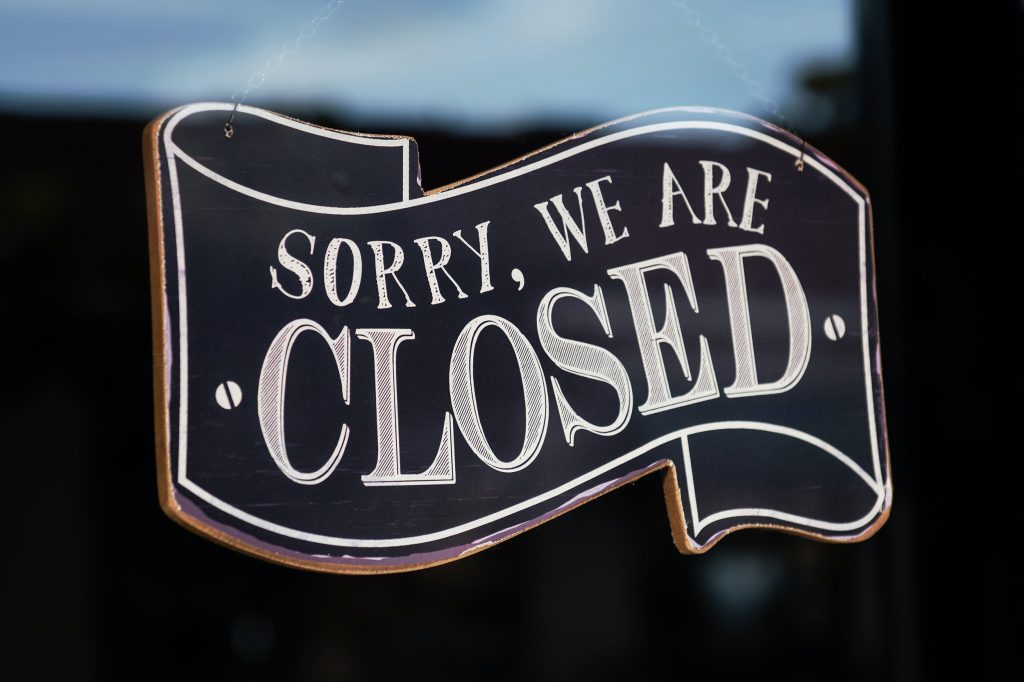 Order canceled automatically
One of the most frequent causes of the order is being canceled when the shipping date has passed, but the product still needs to be delivered. In this case, your order has been automatically canceled. You still have time to prevent the shipment from being canceled in this scenario, which may interest you, particularly if you utilized a coupon or discount and want to take advantage of the opportunity. You should get in touch with the seller (from here) and inquire if there are any issues with the delivery; this can be due to a shortage of inventory or the fact that you are purchasing during a challenging period, such as Christmas, a sale, or Chinese New Year when most sellers temporarily close their stores and do not fulfill orders even though you can make purchases during these times.
An order was canceled by the seller
Sometimes the seller is out of stock, unable to fulfill your request. In that scenario, they can cancel the order unilaterally without reason, and your money will be instantly refunded. The seller may, however, request that you cancel the order, as they would be penalized.
The order was closed due to security reasons
AliExpress may cancel your order if it is discovered that you have made purchases from the same seller more often than is typical.
Incomplete Order Information
According to AliExpress, "complete name information for ordering" must be entered. Furthermore, if you have yet to give accurate information about yourself, your order will be canceled. Since AliExpress views this as a security concern.
Due to Confirmation
Your account could be monitored if upgraded to a higher level, in which case AliExpress might decide to cancel your orders.
Unusual Account Activity
If a user is observed making numerous orders from the same seller, according to AliExpress's current evaluation, the account will be flagged as suspicious, and your transaction can be canceled. Further, it could also be the result of dubious gains.
Making an Order From Another Location
The location of the order can be changed, and AliExpress will be notified of the change. They would close your account as a preventative measure to stop theft. However, you may take a few steps to make this mistake right.
Negative comments
It is more probable that AliExpress may deactivate your account without warning if you are one of the individuals who enjoys sharing their comments and frustrations. Your account is restricted from processing orders if you have submitted a severe complaint against the seller.
Payment Defect
A transaction on your credit card could fail to go through. Your order should be closed under these circumstances. Since credit card theft and related malpractice are scenarios where this might happen. As a result, AliExpress replies, "Order closed for security reasons."
Account Change
You must verify your account when it has been updated to stop the temporary closure.
Other cancellation reasons
There are two other explanations for why an order can appear to be "closed". The first is that if AliExpress determines that the seller is trustworthy, it may keep the order. It is increasingly challenging for AliExpress to shut a store and stop orders since more and more sellers' businesses are being examined. But with the help of Alihelper a browser extension you can take help for a real seller rating that will allow you to buy only from trusted and reliable sellers. When you search for something and find out your need on Aliexpress, the AliHelper extension will tell you that is this seller is trusted or if AliHelper doubts this seller. The extension will offer you to view the best seller, so you can avoid the order cancellation situation. Another reason is that after a few days complete the payment, but if you don't, the order will be canceled automatically. The seller may send you a message to inform you that you have yet to make payment for your order.
What Can You Do About Closed Orders?
However, a closed order cannot be opened. Even if you contact AliExpress senior management, there is no way to reopen an order that has been closed for whatever reason.
Do not rush to confirm receiving the order for this reason. You cannot lodge a claim and receive a refund for a closed order if the goods are defective. Even when the order has already been closed, and you haven't received the item, you can still request a refund. Taking screenshots is crucial if you want to have any proof.
You must check the status of your orders to see whether or not this occurred:
Visit the "Orders page."
Locate each order's status
To view further information in the Reminder section, click "View Details."
Customers must place new order orders since they cannot open closed orders. It implies that you should start the procedure from scratch. However, you might hire independent contractors to speed up the process.
Contact AliExpress Customer Support
if your order is consistently closed for security concerns.
Go to Help and then Customer Support from the home page.
Locate "Online Service" by scrolling down.
In the chat window, type "appeal."
Select "I cannot submit the document," then "Payment failure," "Appeal (Card Verification)," and finally, "Payment failure."
Select "Chat with an agent now" from the menu.
Additionally, you may make a complaint to AliExpress.
How to Get a Refund if the Order Is Closed
On AliExpress, sellers cannot close the orders, but arbitrators do. They can only cancel the shipment. In this instance, the order still needs to be finished. You can open the dispute and ask for a refund during this time. You will receive a refund message if you were charged for an order promptly closed. The order was probably stopped for security concerns, and the seller was prohibited. You will receive a refund within 7–14 days. With a closed order, you will never lose money. AliExpress wouldn't jeopardize its good name. Whatever the justifications for canceling the order, the administration's decision will be fair. Whether the cancellation was made before or after the seller sent the item will depend. If the tracking indicates that "The seller has shipped your order" while meaning "Order canceled," you must take action. It's what you should do:
Ask the seller questions and get answers.
Open a dispute if the justifications do not satisfy you.
However, an automated procedure for refunding your money will be started if the seller has not shipped the order and you have gotten a "Closed" notification. You don't need to take any action.
In general, for all payment methods, the refund will be provided to you using the same payment system you used to make the original purchase.
By visiting the "Payment" or "Finance" page, which has three dots in the details of your order, you can view the progress of your refund. The refund procedure will be finished when all three are orange, and you will get the funds in your account a few days later.
Conclusion
AliExpress orders can be closed due to different reasons automatic. If your order is closed, there is no way to reopen it, but customers can request a refund through the dispute process. AliExpress ensures a fair resolution, and refunds are typically processed within a few working days.