The safest way to pay on AliExpress
AliExpress is one of the most well-known online stores because of the wide range of items offered at extremely low rates. When purchasing on AliExpress, choose the payment option that is the safest way to pay on AliExpress for you. It can be challenging to choose which payment option to use because AliExpress accepts a wide variety of them. Due to the service's worldwide nature, procedures to guarantee safe payment are crucial. However, each customer must choose which AliExpress payment alternatives are ideal for them and which choices need to be made to know what kind of currency to use for AliExpress payments. We are going to the many payment choices on AliExpress in this post, so you may pick the one that best meets your needs, provided the seller has made it available in their payment options.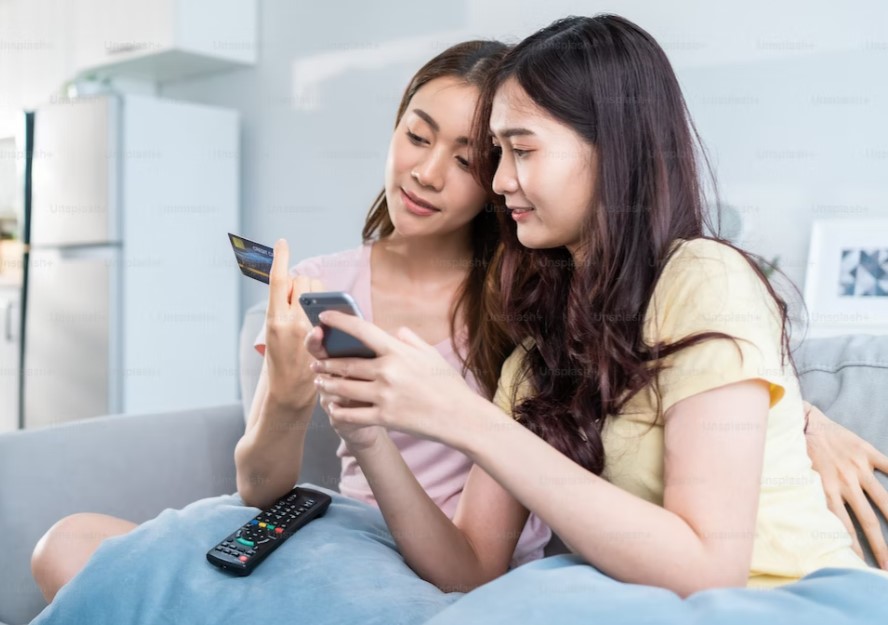 What payment methods are offered on AliExpress?
The available payment options represent the many ways to pay for things on AliExpress. Each seller can activate the payment methods they like for their shop on the platform, even if AliExpress provides a broad range of payment options, including the most well-liked and frequently utilized nationally and worldwide.
There are several payment methods available on AliExpress:
Alipay
Credit and Debit cards
PayPal
Bank transfer
Google Pay
WebMoney
1. Alipay
The country where Alipay is used most frequently as a payment method is China. Alibaba Group first offered it as an online payment method in 2004. Utilizing their mobile devices, Alipay users make purchases of products and services.
You must register for an account with Alipay and attach your credit card or bank account. You can use Alipay to make purchases on AliExpress once your payment method is configured. It enables you to pay with a bank account or credit card. There are no exchange costs.
2. Credit and Debit cards
These days Everyone has a credit or debit card, even those who don't use it to make purchases; this is the most popular and one of the most advised payment options on AliExpress. Visa debit and credit cards, Master credit cards, and American Express debit cards are all accepted on AliExpress.Prepaid and virtual cards are an option; they are safer because you can only utilize the funds already placed onto them. You must input the 3-digit security code (CVV) when verifying the payment and your bank card information when placing the transaction.
3.PayPal
You can send and make money using the payment platform PayPal. And it provides buyer security and is a safe way to make payments. PayPal payment method is available on AliExpress. Due to the ability to pay using a credit card or bank account, it is a commonly accepted payment method. PayPal provides buyer security and is a safe way to make payments. You must open a PayPal account and connect it to a credit card or bank account to use PayPal on AliExpress. It is very safe (you can protect your bank data with its encryption technology) and protection for consumers against scams.
4. Bank transfer
Bank transfer payments are a possibility on AliExpress, but they have a few drawbacks that make them a payment method that's best avoided. The following are the primary drawbacks of paying using a bank transfer on AliExpress: Only orders above $20 on AliExpress may be delivered via bank transfers. You must pay in US dollars. Because most AliExpress suppliers are located in China, payment must be made via an international transfer. Because banks charge commissions for these transfers, the item's final price may be much greater. Due to the need to wait for the transfer, it will take the seller longer to dispatch the goods than it would with other options.
5. Google Pay
On AliExpress, people enjoy finding inexpensive items to purchase, but they dislike entering their credit card information because of security concerns. The good news is that AliExpress now accepts payments with Apple Pay and Google Pay if you want to utilize those services because doing so makes online shopping simple and secure for you. Both the AliExpress app and website support Google Pay for payment. You must have an Android-powered device to use Google Pay on the AliExpress app. On the AliExpress website, Google Pay may be used on any device—even a MacBook.
6.WebMoney
It's a digital payment mechanism. You can pay for your AliExpress purchases with WebMoney. If so, you'll gain several advantages. This approach may be the most practical if you reside in Eastern Europe or Russia.
Instant transfers are among WebMoney's most important benefits. The processing period requires little of your time.
Some Other payment methods on AliExpress
Western Union
Western Union payment method is also used on AliExpress. It is both a practical and safe method of payment. You can be sure that your money will be safe because Western Union is one of the most widely used payment options on AliExpress. You can send money using Western Union once you've given this information. The recipient will go to a Western Union location in their nation to pick up the funds. The money you send with Western Union is immediately shipped to the recipient's account. Buyers who wish to send money fast would love this payment option.
Yandex Money
Yandex Money accepts payments made using the service. You can send money to anybody on the globe using the online payment service Yandex Money. The service accepts several payment ways and is accessible in Belarus, Kazakhstan, Ukraine, and Russia. Because all payments are handled through Yandex Money's secure servers, the service provides high security.
Carte Bleue
French purchasers can use the Carte Bleue payment option. With this payment choice, you can order things from AliExpress and pay for them later. To use Carte Bleue, you must create an account and supply personal information. You may use a Carte Bleue to make purchases on AliExpress once your account has been registered.
Tips for safe payment on AliExpress
Using a credit card payment method for AliExpress, keep an eye on the statement and report any suspicious activity immediately.
PayPal is a popular payment method, but safer than a credit card.
Bank transfers are the safest payment method, but they take a little longer than other payment methods.
Use only trusted payment processors, such as bank transfers and PayPal.
Never disclose your credit card number to anybody.
Take note of any peculiar behavior in your statement.
Inform the payment processor quickly of any fraud or schemes.
How can AliHelper help with shopping?
AliHelper browser extension or shopping assistants can help with online shopping, including price monitoring for bargain purchases. Variety of features and functions of the extension:
Product Reviews and Ratings: The Extensions can provide access to added user reviews and ratings. It helps you to make decisions about a product's quality and popularity.
Promo Code Aggregation: AliHelper collects and displays relevant coupon codes and promotions for the products you are browsing, which helps you save money.
Tracking: AliHelper is the extension for Aliexpress. From it, you can monitor the shipping of all orders in one place.
Price Monitoring for Bargain Purchases:
Price History Tracking: The extensions track price changes over time. You can know if the current price is low or has changed.
Product Selection: When you want to purchase, you can add it to your watchlist in the AliHelper extension only with a single click.
Periodic Scanning: AliHelper can scan the product's web page on the online store. It can extract and record the product's price and any relevant information needed for price analysis.
Price Drop Alerts: If the product's price drops below AliHelper will notify you. The alert lets you know that the product is available at a more favourable price, making you able to make a bargain purchase.
Conclusion
As each person will find one choice more convenient than the other AliExpress payment methods, we cannot advise you on which AliExpress payment method is safe for you. Credit/debit cards are becoming more widely accepted, making them one of the simplest and most dependable ways to pay on AliExpress. It employs the escrow mechanism, guaranteeing that the goods will reach you even if shipped from a different continent. In any other case, your money remains secure and accessible.
Yes, it is a well-known online retailer with several Buyer Protection rules and safe payment options. But being a wise customer never hurts. When purchasing online, read the vendor's feedback and reviews and follow simple security guidelines.
Yes, you may safely make purchases on AliExpress using credit and debit cards. Many consumers worry that scammers could steal information from their bank cards.
The commonly accepted currencies on AliExpress:
US Dollar (USD)

Euro (EUR)

British Pound (GBP)

Japanese Yen (JPY)

Canadian Dollar (CAD)

Australian Dollar (AUD)

Russian Ruble (RUB)

Brazilian Real (BRL)

Indian Rupee (INR)

Chinese Yuan (CNY)