Women's tracksuits – what material should I choose?
Women's tracksuits are not only comfortable clothes for sports activities. But also a closet element that can emphasize your style and personality. There are many materials that can be used to make women's tracksuits. Each of which has its own disadvantages and advantages.
By the way, a large selection of women's clothing is available on AliExpress. And the free AliHelper extension will help you find reliable sellers there.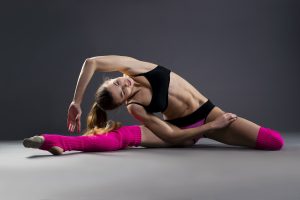 Cotton
One of the most common materials for women's sportswear. Cotton is a soft and breathable material that allows your skin to breathe and wicks away moisture. Cotton clothing can be used for both sports and everyday life.
Polyester
A synthetic material that is often used to make women's track suits. Polyester is a lightweight and durable material that dries quickly and requires little maintenance. Polyester clothing is ideal for sports in cool or wet weather.
Nylon
Light and hardwearing material that does not roll up or stretch during wear. Nylon also dries quickly and is ideal for outdoor sports.
Elastane
A material that is added to fabric to give it elasticity and comfort. Elastane clothing is usually snug and comfortable, allowing you to move freely while exercising. Elastane can be added to fabric made from other materials such as cotton, polyester, or nylon.
Fleece
A material that is commonly used to create warm and soft women's track suits for outdoor sports in cooler weather. Fleece is a soft and warm material that dries quickly and requires little maintenance.
Depending on what kind of sport you prefer, you can choose clothes from a particular material. For example, for yoga, it is best to choose clothes made of soft and stretchy materials. Such as cotton with added elastane. For jogging, it is important to choose clothing made of materials that dry quickly and wick away moisture. Such as polyester and nylon.
What else to consider
In addition to materials, it is also important to pay attention to the cut of the women's track suit. Some suits are snug, which allows you to control movement and not interfere with exercise. While other models are looser, making them more suitable for sports with large movements. Such as dancing or gymnastics.
It is also important to consider the seasonality and conditions of sports. For cold weather, it is better to choose suits made of fleece or materials with a lining. If you play sports outdoors, you should pay attention to the availability of reflective elements on the suit to be visible in the dark.
In addition, women's tracksuits can be of different designs, colors and styles. Choose the one that best suits your preferences and personality.