Envelope for newborn – how to choose
An envelope for newborn is not only a practical item. It is also an important element for creating unforgettable memories of the first days of your baby's life. There are a few important things to consider when choosing a baby shower envelope.
By the way, the envelopes for newborn in a wide range presented on Aliexpress. But children's products should buy only from reliable sellers. AliHelper will help to find them. This is a free extension for your browser with many functions.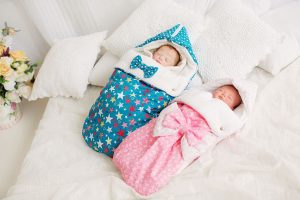 Convenience
First, the envelope must be convenient and comfortable for your baby. It should be made of soft and breathable material. So as not to chafe the skin and not to cause irritation. Also pay attention to the size of the envelope. And choose it according to the size of your baby.
Appearance
Secondly, the envelope should match your preferences and style. The envelope can be made in different styles and colors. From classic white to bright and saturated shades. Choose an envelope that suits your tastes. And create the right atmosphere on that special day.
Seasonality
Third, it's worth considering the season and weather conditions. If you are discharging your baby in the winter or fall, the envelope should be warm and protect your baby from the cold. If you are discharging your baby in the summer, the envelope may be lighter and cooler.
Decorations
In addition, when choosing an envelope for discharge, you can also consider additional elements. Such as embroidering the baby's name or additional embellishments. These details can help make the envelope more individualized and personalized.
Price
Finally, don't forget to consider your budget when choosing a statement envelope. Envelopes can be priced differently depending on materials, design, and extras.
In addition to choosing a statement envelope, don't forget about other details as well. Which will help to create unforgettable memories of the first days of your baby's life. For example, you can make a photo shoot with your baby in an envelope, record a video of the first moments of your baby's life. Or keep memorabilia such as nametags and hats from the maternity ward.
Choosing an envelope for newborn, consider not only its quality and functionality. But also the aesthetic appearance and individuality. A lovingly and thoughtfully chosen envelope will become an irreplaceable part of the memories of your baby's first days and will stay with you for many years to come.