How to choose right comb for your hair
A hair comb is one of the most important accessories that help to take care of your hair. However, choosing the right comb can be a challenge, given that there are many types of combs. Each one is designed for certain types of hair. Let's discuss how to choose right comb.
Coincidentally, a large number of combs of all kinds can be found on AliExpress. And the free AliHelper extension will help you see the history of price changes. And also track the parcel, find the biggest discounts and reliable sellers.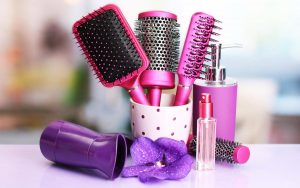 Shape and Size
To begin with, there are different shapes and sizes of combs. The most popular shape is a rectangle with rounded edges. However, there are other shapes: round, round, triangular and even oval. The sizes of combs also vary from small pocket size to big professional combs.
Material
Also combs differ in the material they are made of. For example, plastic combs are the most common. However, you can also find wooden, metal, and bone options.
Your hair type
But the most important thing to consider when choosing a comb is your hair type. For fine hair, combs with fine teeth are suitable. Because they gently comb your hair without damaging it. But if you have thick hair, it is better to choose combs with wide teeth. Also, soft-toothed combs are better for curly hair in order to avoid damaging the locks.
Scalp condition
If you suffer from dandruff or a sensitive scalp, combs with natural bristles or a mixture of bristles and plastic would be the best choice. They are softer and won't irritate your scalp.
Style of styling
Finally, your styling style should also be considered when choosing a comb. For example, if you prefer strict hairstyles, then a comb with narrow teeth will do. If you like a more casual style you may want to go for a wide-toothed comb or even a brush.
It's important to understand that a proper comb helps not only to make your hair style, but also to protect your hair from damage. If you choose the wrong comb, you can damage your hair and even worsen its condition.
If you have any doubts about how choose right comb, talk to your hairdresser. He can tell you which comb is best for your hair and styling style.
It's also worth remembering that a comb should be cleaned regularly from hair and dirt. To avoid the accumulation of bacteria and dirt that can damage your hair and scalp.