Kid's rubber boots – how to choose?
Finding the perfect kid's rubber boots can be a challenge. But with the right approach, you can find a pair for your child. Here are some tips to help you make your choice:
Buying on Aliexpress
You can also buy children's shoes on Aliexpress. However, baby products should be purchased only from reliable sellers. Find such will help AliHelper. This is a free extension for your browser.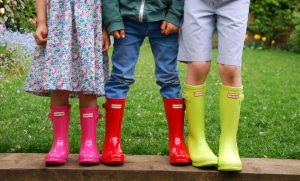 Size
It is important to choose boots that are the right size. You don't want to choose boots that are too big or too small. It is best to measure the length of your child's foot and choose boots that fit that length.
Quality
The quality of the material is an important factor when choosing rubber boots for children. Make sure the boots are made of durable rubber and have good water protection. Also check the quality of the outsole to make sure it has a good enough grip on the surface.
Comfort
It is important that the boots are comfortable and do not cause discomfort. Choose boots with a soft lining that don't chafe your skin. Also, make sure the boots are not too heavy. So that your child can move freely.
Design
While design is not the most important factor when choosing children's rubber boots, it also matters. Choose boots with bright colors or interesting patterns. So that your child can enjoy wearing them.
Season
If these are winter boots, then pay attention to the insulation and the presence of a membrane that will protect against moisture and snow. If they are summer boots, then choose models with good ventilation. So that your child's feet won't sweat.
Price
Finally, consider the price of kid's rubber boots. Expensive boots do not always mean better quality. Therefore, you should not overpay. Choose boots that fit your budget. But still have good quality and comfort.
Also, don't forget that rubber boots should not only be comfortable, but also safe. Check for non-slip soles and comfortable buckles on the boots that will help your child get into shoes quickly and safely.
Overall, choosing children's rubber boots should not be difficult if you consider all of the above factors and follow the advice. As a result, your child will not only have beautiful and fashionable boots. But comfortable and safe, which will help him to enjoy outdoor activities at any time of the year.