Skin after 40: how to properly care for
The skin after 40 may be less firm, thin and vulnerable, requiring more care. Here are some recommendations for skin care after 40.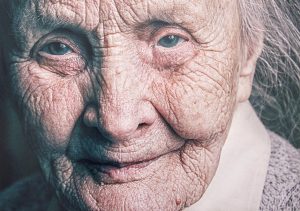 Cleanse your skin daily
This may include using gentle cleansers or micellar water to remove makeup and dirt that can lead to acne, blemishes and other skin problems.
Use moisturizers
As we age, skin loses its ability to retain moisture, so daily use of moisturizers, serums or oils can help keep it smooth and supple.
Protect your skin from the sun
UV rays can cause irreparable damage to your skin by causing wrinkles, pigmentation and other problems. So make sure you use a sunscreen with an SPF of at least 30, and wear a hat and sunglasses. You can find a large selection of sunscreens on AliExpress. And the free AliHelper extension will help you find the biggest discounts and reliable sellers there.
Avoid Smoking and Alcohol
Smoking and drinking alcohol can do serious damage to your skin. Causing premature aging, wrinkles, and other problems.
Eat a healthy diet
Eating foods rich in antioxidants, vitamins, and minerals can help keep your skin healthy and supple. Include fruits, vegetables, nuts, and fish in your diet.
Watch your stress levels
Stress can harm your skin by causing rashes, irritation and other problems. So try doing yoga, meditation or other relaxing exercises.
Get regular exfoliation
Peeling can help remove dead skin cells and stimulate skin renewal. However, don't overdo it and don't do it too often to avoid damaging your skin.
Use antioxidants
Antioxidants help protect your skin from free radicals that can cause premature aging. Use cosmetics that contain antioxidants such as vitamin C, E, coenzyme Q10 and green tea.
Increase the amount of sleep
Lack of sleep can lead to dark circles under the eyes and dehydrated skin. Try to get at least 7-8 hours of sleep a day to give your skin time to repair and rest.
Visit a cosmetologist or dermatologist regularly
After age 40, you may need more professional skin care such as laser regeneration treatments, mesotherapy. Lip augmentation or botulinum therapy. Visit your cosmetologist or dermatologist to find out which treatments are right for your skin.
Conclusions
It's important to remember that every skin after 40 is different and may require an individualized approach to care. Try different products and treatments to find the most effective one for your skin. Don't forget that regularity and patience are key components of effective skin care after 40.