Face primer – why do we really need it?
Face primer is a product that is applied to the skin before makeup. It is designed to create the perfect base for makeup. It provides a smooth, even finish and increases the staying power of your makeup.
By the way, you can buy primers on Aliexpress. However, cosmetics, especially for the face, should be purchased only from reliable sellers. AliHelper is a great way to find them. This is a free extension for your browser.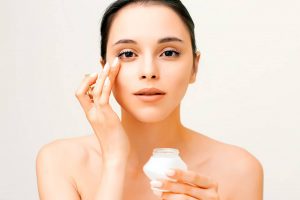 Why use a primer?
One of the main benefits of using a facial primer is to increase the staying power of your makeup. The primer creates a barrier between your skin and your makeup. It prevents makeup from being washed away by sweat, grease, or other factors. This allows your makeup to stay fresh and flawless for longer periods of time.
In addition, facial primer has a smoothing effect and creates a perfectly smooth base for makeup. It fills in fine lines, pores, and other irregularities on the skin. Which allows makeup to look more natural and flawless. The primer also contains ingredients that can help to improve your complexion and make your skin look more radiant and healthy.
Some primers also contain sunscreen. Which protect your skin from the harmful effects of UV rays. This is especially important on sunny days, when skin is at greater risk of damage and aging.
Which primer to choose
Like any other skin care product. Facial primer should be chosen according to your skin type and individual needs. For oily skin, for example, matte primers are a good choice. And for dry skin – primers with moisturizing components.
If chosen and used correctly, primer can help improve the quality of your makeup and make your skin look healthier and more radiant. However, it is important to remember that a primer is not a replacement for skin care. And it should not be used as a primary care product. Therefore, it is recommended that you cleanse your skin and apply moisturizer before using the primer. It is also not a substitute for foundation because it has no pigment.
In addition, it is worth bearing in mind that facial primer may contain various chemicals. So you should check its composition and make sure that it will not cause an allergic reaction. If you find any side effects on your skin, such as dryness, irritation or rashes, stop using the primer immediately and see a beautician.
Finally, it's worth mentioning that facial primer is not a must-have makeup product. If you don't have a problem with makeup stability or skin evenness. Then you can do without using it. However, if you are looking for the perfect makeup look. A face primer can be an essential aid.
In general, facial primer is an important product for creating the perfect foundation for your makeup. Increasing its durability and improving the quality of your skin. Choose a primer based on your skin type and individual needs. Check its composition and don't forget about proper skin care. When used correctly, facial primer can be an indispensable aid in creating flawless makeup.