Pumps on Aliexpress
A pump is a device that is used to pump liquids, gases, or air. They come in a variety of sizes and types, depending on what they are used for. Pumps are widely used in industry, construction, and the automotive industry. And also for domestic needs, such as pumping balloons or inflating mattresses. Pumps on Aliexpress are available in a wide range.
However, such accessories should be purchased only from reputable sellers. AliHelper will help you find them. This is a free extension for your browser. Also it will help you to track parcels, will show the biggest discounts and history of price changes.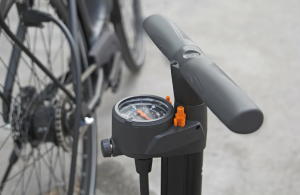 These are the kinds of pumps you can find on Aliexpress:
Air pumps for cars and bikes
These pumps can run from a car cigarette lighter or batteries. They are designed to quickly and easily inflate the tires of cars and bicycles. They have an integrated pressure gauge which allows you to accurately check the pressure.
Pumps for aquariums
Designed to create a flow of water in the aquarium and ensure sufficient water circulation for animals and plants.
Fountain pumps
Used for creating waterfalls and fountains in gardens and parks. They can be solar or electric and have different capacities.
Pumps for water purification
Used to purify water from wells, pools and other bodies of water. They can have different capacities and filters.
Hydroponics pumps
Used to circulate nutrient solution in a hydroponics system.
Pumps for air mattresses and inflatable toys
These pumps are usually compact and portable. Which makes them a great choice for travel or outdoor use. They usually run on batteries or from a car cigarette lighter.
Water and Liquid Pumps
Often used to pump water from one tank to another. For example, to fill a swimming pool or water plants. They can be electric or manual and usually have a high capacity.
Vacuum Packaging Pumps
These pumps are used to remove air from packaging to increase the shelf life of food products. They are usually powered by electricity and have a built-in pressure gauge to monitor the pressure.
When choosing pumps on AliExpress, pay attention to the seller's rating and customer reviews. To be sure of the quality of the product. It is also worth paying attention to the characteristics of the product. Such as performance, type of power, pressure and availability of additional features.