Travel backpack – how to choose one
Choosing a travel backpack, there are several factors to consider. This will help you find the best option for your needs. A huge selection of backpacks for travel is on Aliexpress. And great discounts and reliable sellers there can help you find AliHelper. This is a free extension for your browser.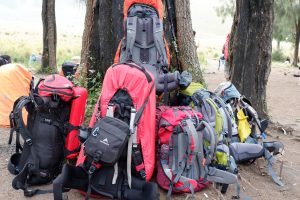 Size
The backpack should be roomy enough to hold all the necessary things. But not too big and heavy, so as not to create additional weight and discomfort when carrying. The size is chosen depending on the length of the trip and the number of things you plan to take with you.
Comfort
The backpack should be comfortable and comfortable to wear. Pay attention to the straps and back of the backpack. They should be soft enough and have good airflow. This will prevent overheating and sweating. Also, having straps on your chest and hips can help distribute weight evenly and reduce the load on your shoulders.
Material
Choose a backpack made of quality and durable materials so that it can last you a long time. The backpack should be waterproof to protect your belongings during rain or accidental contact with water.
Organize
Choose a backpack with good organization and enough pockets and compartments to make storing and accessing your belongings easier.
Budget
The price of a backpack is also important. Choose an option that fits your budget. But don't skimp on quality and comfort.
Style
Travel backpacks come in a variety of styles and designs. Choose a style that fits your preferences and relates to the type of trip you are going on. For example, for urban travel, it is better to choose more stylish and compact backpacks. And for hiking in the mountains, more sturdy and roomy models.
Additional features
Some travel backpacks have additional features such as a built-in hydrator, laptop compartment, theft protection, etc. Consider these features when choosing a backpack to choose the best option.
Reviews and Recommendations
Before buying a travel backpack. It is useful to read the reviews and recommendations of other travelers. Find out their personal experience with a certain backpack.
So, choosing a backpack is a process that requires attention and careful analysis of various factors. Choose a travel backpack that is comfortable and convenient for you. One that fits your budget. Has the right size, quality material, and style that fits your type of travel.