Play mat – which one to choose
Play mat is a great way to entertain and develop your baby from the comfort of your home. Rugs help to improve motor skills, develop sensitivity and visual perception in the child. In this text, we will talk about the most common types of children's developmental mats. And how to choose the right one for your child.
A large number of developing mats are presented on Aliexpress. But children's products should buy only from reliable sellers. AliHelper is a great way to find such mats. This is a free extension for your browser with many functions.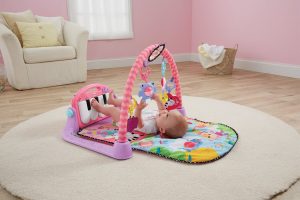 Types of mats
Rugs with geometric shapes
These mats are often used to develop a child's motor skills and their ability to navigate in space. They come in a variety of geometric shapes. Such as circles, triangles, squares and more. A child can play by placing the shapes on the mat, creating different shapes and learning their properties.
Mats with Letters and Numbers
These mats help children learn letters, numbers and basic math. They are often in the form of puzzles that need to be assembled to get a picture of a letter or number. Some mats may have sound effects and phrases. Which promotes the development of speech and hearing in a child.
Rugs with pictures of animals and plants
These mats are often used to develop visual perception and logical thinking in a child. They have bright colors and pictures of animals, plants, and other objects. Which can help your child explore the world around him or her. Some mats may have sound effects and phrases. Which help your child learn and memorize new words.
Exercise mats
These mats help develop your child's physical skills. Such as balance, coordination, and flexibility. They often have different play area elements. Such as tunnels, slides, swings and more.
Other nuances
Materials
One of the most common materials used to make children's educational mats is EVA foam. This is a soft and lightweight material that not only protects the child from bumps and falls. But it also allows him to play comfortably on the floor. Other materials may include cotton, polyester, and other fabrics. Which can be pleasant to the touch and easy to clean.
Sizes and Shapes
The sizes and shapes of children's educational mats can range from simple square mats to more complex mats. Which include mazes, playing fields, etc. When choosing a mat for your baby, make sure it is age-appropriate and developmentally appropriate for your child. If your child is just starting to learn letters and numbers, an alphabet and number mat would be a great choice. If your baby can already walk, a mat with a playing field and different elements can help them improve their coordination and motor skills.
Now you know how to choose a play mat.