Infant formula – which one to choose
Infant formula is a specially formulated product designed to feed babies when breast milk is unavailable or insufficient. Choosing the right formula for your newborn is an important decision that can affect their health and development.
Infant formula is now available even on Aliexpress. However, you should only buy baby products from reliable sellers. AliHelper is a great way to find them. This is a free extension for your browser.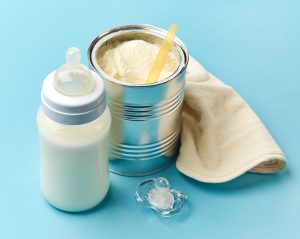 Here are a few factors to consider when choosing formula.
Age of baby
There are different kinds of formula for different age groups. Newborns usually require special formulas designed specifically for their nutritional needs. They contain all the nutrients they need. Such as proteins, fats, carbohydrates, vitamins and minerals, according to your baby's age requirements.
Feeding regimen
Consider your baby's feeding regimen. Depending on whether you plan to breastfeed, formula or a combination of the two, choose an appropriate formula. There are mixes that are specifically designed for babies who receive breast milk in addition to artificial nutrition.
Allergies and food intolerances
If your baby is at risk of developing allergies or food intolerances, look into hypoallergenic milk formulas. They contain hydrolyzed proteins or specially processed ingredients. Which reduce the risk of allergic reactions in sensitive children.
Advice from the doctor
If you have any doubts or questions about the choice of formula. It is best to consult your doctor or pediatrician. They will be able to assess your child's needs and make recommendations on an individual basis.
Composition and nutritional value
Familiarize yourself with the composition of the formula and its nutritional characteristics. Make sure that infant formula contains the nutrients, vitamins and minerals your baby needs for healthy growth and development. It's also important to consider the presence of prebiotics and probiotics. Which can have positive effects on the digestive system and immunity.
Preparation and storage
When choosing formula, pay attention to the preparation and storage instructions. Make sure you can prepare the formula easily and correctly to feed your baby.
It is important to remember that the choice of formula should be based on your baby's individual needs and characteristics. Consult your doctor and listen to expert advice. Choosing the right formula will ensure healthy nutrition and normal development of your newborn.