Toothpaste for kids – the best brands, how to choose
Toothpaste for kids differs from adult toothpaste not only in taste and flavor, but also in composition. It contains less abrasive particles and fluoride, because children's teeth are softer and more vulnerable. Excessive amounts of fluoride can be harmful to a child's health. In addition, children's toothpastes have brighter and more attractive packages. This helps to keep little patients interested in brushing their teeth.
By the way, on Aliexpress there is a huge selection of children's toothpaste, brushes, etc. However, products for children should be purchased only from reliable sellers. AliHelper is a great way to find them. This is a free extension for your browser.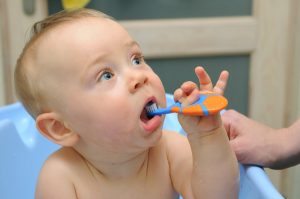 Brands
There are many brands of children's toothpaste on the market today. But the best ones are considered to be Aquafresh Kids, Colgate Kids, Crest Kids and Oral-B Kids. They have a pleasant taste and aroma. They do not contain ingredients that are hazardous to a child's health. And can help fight tooth decay and other oral diseases. In addition, these brands produce toothpastes in different flavors. Which help to interest children in the process of brushing their teeth and make it more enjoyable and fun.
However, it is important to remember that the choice of toothpaste depends on the individual needs of each child. It is best to consult your pediatrician or dentist for recommendations on the selection and use of children's toothpaste.
Child's Age
In addition, when choosing children's toothpaste, you should consider the age of the child. For example, for children under the age of 2, special toothpastes that do not contain fluoride are recommended, since at that age the child has not yet learned to swallow toothpaste and may accidentally swallow it. For children over the age of 2, toothpastes with a small amount of fluoride can be used.
In addition, there are a number of recommendations for children's toothpastes. That will help keep your child's teeth and gums healthy. For example, a pea-sized amount of toothpaste is recommended for children under 6 years of age, and a pea-sized amount for children over 6 years of age. Also, make sure your child does not swallow the toothpaste and rinse his or her mouth after brushing, or use it as a snack or drink.
Other Nuances
It's also important to remember that brushing is not just a process of removing plaque and bacteria. But it's also an opportunity to teach your child proper brushing techniques. And teach him or her good hygiene habits. Therefore, in addition to choosing the right toothpaste. Parents should pay attention to teaching your child proper brushing techniques. And make sure he brushes his teeth at least twice a day.
Additionally, there are toothpastes on the market that are formulated with natural ingredients. Such as extracts of chamomile, calendula, aloe vera and other herbal ingredients. They can help strengthen teeth and gums. They also have anti-inflammatory and antimicrobial properties. However, you need to make sure the quality and safety of such products. And choose only those that are recommended by doctors. And have passed the necessary certification tests.
In general, the use of toothpaste for kids is an important element of child health care. And it helps to educate him on proper hygiene habits. Following the recommendations of dentists and using quality products. That can ensure the health and beauty of your child's smile for years to come.