Chinese auto parts you can order without fear
Introduction
Automotive parts are an important part of keeping your car running in good condition. Sometimes replacing them may be necessary to avoid an accident on the road. At the same time, the cost of spare parts can be quite high. Especially when it comes to parts from well-known manufacturers. However, by ordering Chinese auto parts you can save significantly.
In China there are many manufacturers of auto parts. Which specialize in the production of high quality parts for cars. In addition, most companies offer their products at a lower price than their foreign competitors.
You can find a large selection of Chinese auto parts on the website AliExpress.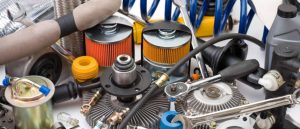 Advantages of Chinese auto parts
One of the main advantages of ordering parts from China is the ability to purchase products directly from the manufacturer, without intermediaries, which significantly reduces the cost. In addition, when ordering parts in China you can choose from a huge range of products, including rare and exclusive parts that may be unavailable in other countries.
It is important to note that when choosing a supplier from China you need to pay attention to the reputation of the company and the feedback from other buyers. You should not buy parts from unreliable suppliers, who may offer poor quality goods or not send them at all.
Ordering auto parts from China has become a popular choice for many motorists looking for quality parts at a better price. However, not all auto parts can be ordered from China safely, so it is important to know which parts you can purchase with confidence in their quality.
What Chinese auto parts can be ordered
One of the safest choices is universal auto parts such as spark plugs, filters, brake pads and shock absorbers. These parts have standard sizes and meet international standards. So there is little danger in choosing from China.
It is also safe to order some suspension parts such as levers and ball joints. As well as some electrical parts such as starters and alternators.
In addition, China produces high-quality parts for Japanese and Korean cars. Which can be even better than the original parts. So if you have a Toyota, Honda, Nissan or Kia car. It is safe to order many parts from China. Such as brake discs, belts and drive pulleys.
But, as with anything, it is important to choose reliable suppliers who have positive reviews and a good reputation in the market. You also need to consider delivery time and possible customs fees.
Conclusion
All in all, ordering auto parts from China can be profitable and safe. If you choose the right parts and supplier. Of course, you need to consider all the factors that can affect the success of the order. And make decisions based on quality information. You can find reliable sellers on AliExpress by using the AliHelper extension.