Hyaluronic Moisturizing Cream: 5 Best
Hyaluronic Moisturizing Cream is an essential element in your regular skin care routine to help keep your skin young and healthy. There are many brands of hyaluranic moisturizers on the market of cosmetic products. But some of them stand out for their quality and effectiveness. This text presents the best hyaluran moisturizing cream brands.
By the way, a large number of quality care products you can buy on AliExpress. However, you should buy them only from reliable sellers. AliHelper is a great way to find them. This is a free extension for your browser.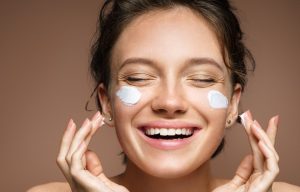 La Roche-Posay Hyalu B5 Hyaluronic Acid Cream
This cream contains two types of hyaluronic acid to help restore hydration to the skin. And reduce the appearance of fine lines and wrinkles. The cream is easily absorbed without leaving a greasy residue. And suitable for all skin types, including sensitive skin.
Neutrogena Hydro Boost Water Gel
This cream-gel contains hyaluronic acid and vitamin E to help maintain skin hydration levels. The cream has a light texture and absorbs quickly, providing a feeling of freshness and hydration to the skin throughout the day.
L'Oreal Paris Revitalift Derm Intensives Hyaluronic Acid Serum
This serum-cream contains a high concentration of hyaluronic acid to help hydrate the skin and reduce the appearance of wrinkles. The cream is easily absorbed and leaves no greasy residue on the skin.
Clinique Moisture Surge 72-Hour Auto-Replenishing Hydrator
This cream has a unique self-renewal technology that allows the skin to maintain its hydration level for 72 hours. The cream contains hyaluronic acid and activated aloe vera to help hydrate the skin and protect it from external influences.
Vichy Minéral 89 Hyaluronic Acid Serum
This serum contains 89% Vichy thermal water and hyaluronic acid. Which provides the skin with intensive hydration and strengthens its protective barrier. The serum absorbs easily and contains no parabens, silicones or other harmful substances.
When choosing a hyaluranic moisturizer, it's important to consider your skin type and features. As well as personal preferences in the texture and fragrance of the product. You should also pay attention to the concentration of hyaluranic acid in the cream. The higher the concentration, the more effectively the cream will moisturize your skin.
It is important to note that a hyaluronic moisturizing cream is not a cure-all and cannot replace proper skin care, including daily cleansing and sun protection. But choosing the right moisturizer can go a long way toward improving the condition and appearance of your skin, helping to combat dryness and reducing the appearance of wrinkles.