Kids beds: what is the best choice for your child
Kids beds are an important step in creating a comfortable and safe environment for your child. But how to choose the best crib? Let's look at several types of cribs and their features.
By the way, various accessories for children's sleep can be found on AliExpress. But you should buy baby products only from trusted sellers. Find such a free browser extension AliHelper.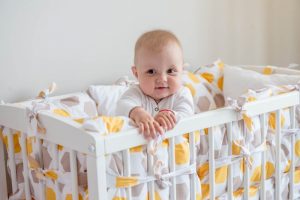 Classic crib
The standard model with side railings. This type of crib allows your child to sleep safely without the risk of falling. The railings can be liftable or non-liftable. And also adjustable in height to fit your baby's height.
Transformer crib
A model that can transform into different types of furniture depending on the age of the child. For example, the transformer crib can be used to make a baby sofa or a table with chairs. This crib is ideal for saving space and for children who grow quickly.
The playpen bed
A model that can be used as a place to sleep. Also as a play space during the day. This bed usually has side rails that can be lowered or raised depending on the child's needs.
One-and-a-half bed for children
A model that is suitable for children from 3 to 7 years old. It has side rails that protect the child from falling. But the bed is larger than a standard crib.
Car crib
A model that is shaped like a car or other transportation vehicle. This bed is suitable for children who are passionate about vehicles. It can be a great addition to a child's room.
When choosing kids beds, you should consider the age of the child, the size of the bed, functionality, materials and safety. It is important to choose a crib that meets safety standards, has quality materials and a stable design. Also make sure that the crib has all the necessary details. Such as side rails and a ladder for easy entry and exit from the crib. Also, don't forget about the mattress, which should be soft enough, but at the same time support the correct position of the child's body during sleep.
You should also consider the style and design of the crib. So that it fits the overall interior of the child's room. Choose colors and patterns that your child will love and that will help create a cozy atmosphere in the room. Now you know all about choosing cribs for kids!