Partial refund on Aliexpress
What is a partial refund on Aliexpress
A partial refund on Aliexpress is the process of refunding a portion of an item you purchased on this popular online platform. This option can be useful if you don't want to return an item completely. But there are some problems with its quality or delivery.
By the way, partial refunds can be avoided if you buy only from reliable sellers. AliHelper will help you find them. This is a free extension for your browser. It will also show you real discounts and price changes, track parcels, etc.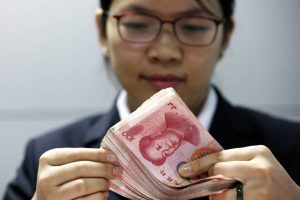 Partial Return Process
The partial refund process at Aliexpress is quite simple. You need to open a conflict situation on the platform and explain why you only want a partial refund. In this case. You must provide enough convincing evidence to support your request.
Generally, Aliexpress provides buyers with several options for partial refunds. For example, you can return a certain portion of the cost of the item that is consistent with its quality or delivery. Or you can ask the seller to send you additional products as compensation for the unsatisfactory quality of the item.
It's worth bearing in mind, however, that a partial refund may take some time. Depending on the seller and the complexity of the situation. Therefore, it is important to carefully study the rules of returns on Aliexpress and act according to the instructions. To get a partial refund in the most effective and fastest way.
Partial refunds can be given to the buyer in different forms. For example, a partial refund can be given in the form of a coupon for a discount on future purchases. Or as a refund to a bank card. The amount of the partial refund depends on the specific situation and may be different for different orders.
What to do in disputed situations
Also do not forget that in case of a conflict with the seller on Aliexpress. You should always contact the support service of the platform. It will help resolve the dispute and protect your rights as a buyer.
Withdrawal
It is important to understand that a partial refund on Aliexpress can be useful in various situations. For example, if you received an item that does not match the description or photos on the site. If the item was damaged during delivery. Or if you want to keep the item. But are not completely satisfied with its quality.
To protect yourself as a buyer as much as possible and to avoid misunderstandings. It is advisable to carefully study the reviews of other buyers before buying.