Sales on Aliexpress October 2023
Warm clothes and colorful souvenirs can help you cope with the October slush. Aliexpress has a couple of sales for you, where you can score a bargain on everything you need. Sale Aliexpress October 2023:
1. Octobrfest
15.10 warm up
16.10-18.10 sale
2. October Sale
22.10 warm up
23.10-27.10 sale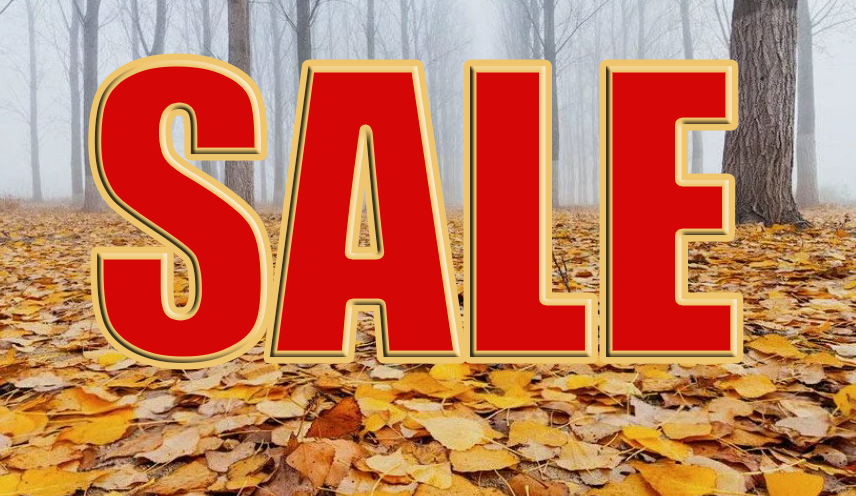 However, keep in mind that some sellers use sales as an opportunity to cash in on customers. They can list any "pre-discount" price on the card, and put the promotional price even higher than it usually is. Here's an example: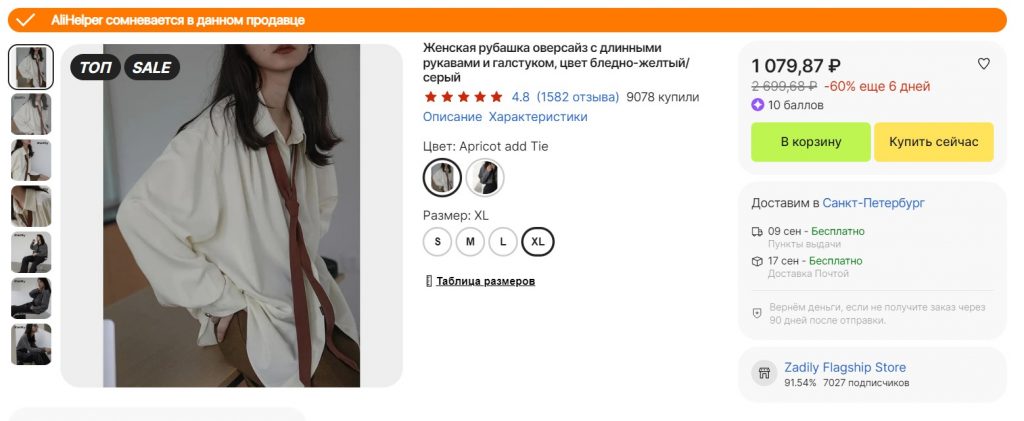 The seller writes that he provides this shirt with a 60% discount for 1079 rubles, and before it cost 2699 rubles. However, if you open the "Price Change" section in the free browser extension AliHelper, you can see that recently this product did not cost more than 1275 rubles. But it cost less than the current, "discount" price.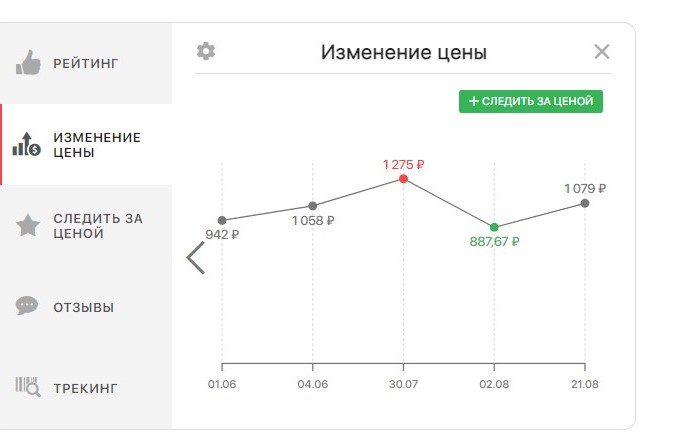 And if you want to buy this product after the sale, when the overpriced price will drop, you can click on the "+ Follow Price" button. Then AliHelper will send you a notification or email when the price goes down.
What you can buy on Aliexpress in October
1.Clothing and shoes. In October, many stores on AliExpress offer discounts on clothes and shoes, including demi-season and winter collections. You can buy stylish and warm outerwear, shoes and accessories at affordable prices.
2.Technology and electronics. October is also a time of promotions and discounts on electronics. You can find smartphones, tablets, laptops, gadgets and accessories at attractive prices. Try to follow the sales and choose trusted sellers.
3. Home Goods. This month is also great for buying items for the home. These can be warm plaids, bed linens, scented candles, colorful kitchen items, furniture and decor.
4. Cosmetics and skincare. You can find a large selection of cosmetics and skincare products at affordable prices on AliExpress. In the fall, your skin needs the most care and protection before winter.
5. Jewelry. If you are looking for jewelry, AliExpress can offer you many options including rings, bracelets, earrings and necklaces. You can find jewelry for yourself or as gifts.
6. Holiday Goods. October kicks off the preparations for the holidays and you can find Halloween and New Year's Eve jewelry, gifts and merchandise at bargain prices.
Pre-holiday sales begin in October, and it's a great time to shop on AliExpress! These are the kind of sales AliExpress October 2023 has in store for us. But don't forget to check for discounts with AliHelper.