Summer 2023 fashion trends
Summer 2023 promises to be exciting and stylish with new and exciting fashion trends. What awaits us in the world of clothing. Bold color combinations, unique fabrics and delightful details will create a memorable image. And will accentuate the individuality of every fashion enthusiast. Let's explore the summer 2023 fashion trends
By the way, you will find a large selection of quality fashion clothes on Aliexpress. The free browser extension AliHelper will help you. It will show you reliable sellers, the biggest discounts and help you to track all parcels in one window.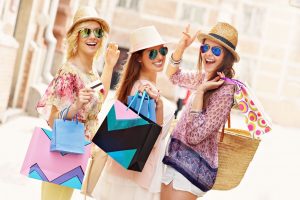 Color palette
One of the main trends of summer 2023 will be bright color palette. Shades of lemon yellow, bright orange, sea wave and deep pink will be at the peak of popularity. A holiday of colors is waiting for us, which will give joy and freshness to every outfit.
Fabrics
In addition, the fashion of summer 2023 will be distinguished by special fabrics. Light and airy fabrics such as linen and silk will be in demand to create comfortable and stylish summer outfits. Combining different textures and materials will also become popular. Which will create a unique look and add a twist to the image.
Accents
Details will also play an important role in the fashion trends of summer 2023. Voluminous sleeves, decorated with flounces and basques will be popular. And also bright accents in the form of lace, fringes and tassels. These small details will add sophistication and romanticism to every outfit.
Length
Another important trend will be shortened tops and long skirts. Combining short tops with long skirts or pants will create an elegant and bold look, perfect for a hot summer day or an evening out.
Prints
Summer 2023 will also be a time of experimentation with geometric patterns and abstract prints. These patterns on clothes will attract attention and emphasize boldness and creativity in fashion.
Beachwear
Another important summer fashion trend will be bright beachwear. Dresses and tunics with fun prints, bright colors and applications of marine motifs will be the ideal choice for the beach holiday. They will create a light and casual look, emphasize the summer mood and give a unique style.
Combination of styles
Another interesting trend would be the combination of sports chic style with casual wear. Sporty elements such as sports pants, sneakers or t-shirts will be combined. With casual outfits to create a fashionable and dynamic image.
Eco-friendliness
Finally, it is worth noting that the summer 2023 fashion trends will make extensive use of eco-friendly materials. Clothes made of organic fabrics, recycled materials and vintage pieces will be at the peak of popularity. Reflecting the growing trend in the fashion industry towards sustainability and environmental awareness.