Tea light candles – Buying Guide
Tea light candles are small candles that are usually used to create a cozy atmosphere and relaxation during tea parties or other quiet moments. They are a popular piece of decor and can add a nice illumination and fragrance to your home or office. There are several important factors to consider when choosing tea candles.
Tea light candles are widely available on Aliexpress. And to find there reliable sellers and good deals will help you AliHelper. It is a free extension for your browser with many functions.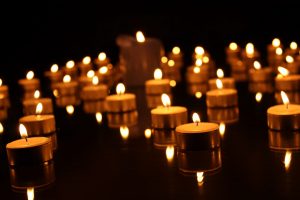 Candle material
Tea candles can be made from different materials such as paraffin, soy wax, beeswax, and others. Each material has its own characteristics. Paraffin candles are usually cheaper and burn quickly, but may emit some smoke. Soy candles are considered more environmentally friendly and long burning, and beeswax candles are known for their natural and clean flame.
Fragrance
Many tea candles have fragrance additives that can create pleasant smells in the room. The choice of scent depends on your preference and mood. Lavender, vanilla, citrus, and spices are just some of the popular scents. That can create a relaxing or refreshing atmosphere.
Size and shape
Tea candles come in a variety of sizes and shapes. Standard tea candles are about 3-4 centimeters in diameter and about 2-3 centimeters high. They are ideal for use in special tea cups or candle holders. There are also mini candles that can be used in small containers or create ensembles with multiple candles.
Burning Time
The burn time of tea candles can vary depending on their size and material. Pay attention to the product descriptions to find out how many hours the candle will burn. If you need candles for long-term use, look for candles with long burning times.
Safety
When choosing tea candles, pay attention to their safety. Make sure the candles have a sturdy base or support to prevent them from toppling over. Also consider that candles should burn under supervision and on a safe backing to prevent possible fires or accidents.
Decorative effect
Tea candles can be used to create decorative arrangements. Consider their color scheme and style so that they harmonize with your interior or themed decorations. Also consider the packaging of the candles – some candles can come in stylish containers or boxes, making them a great gift.
Brand and Reviews
When choosing tea candles, pay attention to the brand's reputation and reviews. Well-known and respected manufacturers usually offer high quality products. That are safe to use and have a long burning time. Reviews from other customers can also help you decide on your choice.
Consider your preferences and needs when choosing tea candles. Consider candle material, scent, size, burning time, safety, decorative effect, and brand reputation. Remember that candles create an atmosphere of comfort and tranquility. So choose the ones that bring you joy and pleasure when you use them.