Ballpoint pen rod – how to choose the best one
The ballpoint pen rod is an essential accessory for those who use the pen frequently. The right choice of a pen nib allows for a longer life of the pen. And convenience in use. However, among the huge number of different rods on the market, finding the best one can be difficult. In this text, we will tell you what to look for when choosing a ballpoint pen refill.
You will find a large selection of rods for pens and other stationery on Aliexpress. And AliHelper will show you reliable sellers and great deals. It is a free extension for your browser with many functions.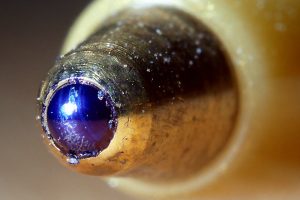 Stem thickness
It should match the size of the hole in your pen. Otherwise, the rod may get stuck or fall out of the pen. If you are unsure of the size, refer to the instructions on the package. Or check the size of the rod you used in the pen before.
Color of the shaft
Depending on the color of the paper you will be writing on, you may need a particular color of ballpoint pen rod. For example, white or bright colored rods are better for working on black backgrounds. And for working on light colors, use dark ones.
Type of Rod
There are several types of refills for ballpoint pens: oil, gel, and regular. Oil rods provide smooth writing and durability. Gel rods have a brighter color and are often used for drawing and design. And regular rods are the most affordable and common type.
Manufacturer
Choose rods from reputable manufacturers that guarantee high quality and durability. Good manufacturers usually list additional features on the packaging. Such as the amount of ink, line thickness and others.
Quality of ink
It is important to choose rods with high quality inks that provide bright and saturated color. And also do not dry out in the air.
In general, choosing a ballpoint pen rod depends on your personal preferences and needs. However, when choosing, you should be guided by the above criteria. Do not forget that the quality of the rod directly affects the quality of writing. And the ease of use of the pen.
If you use a ballpoint pen often and for a long time, it is worth choosing higher priced rods that provide durability and quality writing. You should also pay attention to the packaging. Often manufacturers offer rods in larger quantities and at a better price.
Some manufacturers offer innovative rods that have additional properties. For example, antibacterial or antistatic. They can be useful in some situations. For example, if you need to write in conditions of high humidity or with insufficiently clean hands.