Extension for Aliexpress: which one to install?
Browser extension for AliExpress are additional tools installed in your browser. They are designed to simplify and optimize the process of shopping on AliExpress. One such extension is AliHelper, a multifunctional extension that offers convenient tools and features. Which can greatly improve the shopping experience on AliExpress.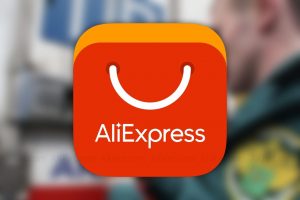 Saving time and money
One of the main reasons to install browser extensions for AliExpress is to save time and simplify the product search and comparison process. AliHelper, for example, provides the ability to compare prices of items from different sellers. Automatically apply coupons and discounts and track changes in product prices. As well as creating wishlists and tracking order statuses. All of these features will save you time and money if you want to find the best deals on AliExpress.
Seller Verification
Another important function of browser extensions is buyer protection. AliHelper, for example, allows you to check sellers' reputations, ratings, and feedback from other buyers. Seller ratings are presented according to 5 criteria. Advantages and disadvantages are described in detail for each store. The extension also warns about potentially risky sellers and offers safe shopping options.
Simplicity and safety
One of the advantages of AliHelper is its versatility and ease of use. The AliExpress extension integrates directly into the web browser, requires no additional settings. And it's easy to customize to the user's individual preferences.
However, when installing browser extension for AliExpress, it is important to follow security measures. Such as downloading only from official and verified sources, reading reviews and ratings of other users before installation. As well as regular updates of extensions. In addition, you need to be careful when providing personal information or authorizing through browser extensions. To avoid possible security threats. AliHelper is available in Google Chrome Store and Mozilla Addons, which only post extensions after careful moderation.
In the end, the choice to use browser extensions such as AliHelper for shopping on AliExpress is an individual decision for each user. However, these extensions can offer convenient tools and features. Which can help make shopping more efficient and secure. It is important to follow safety precautions and evaluate the advantages and disadvantages of using such extensions before making a final decision.