Free shipping on Aliexpress
Free shipping on Aliexpress is a unique opportunity to save on shipping from China. Currently, many sellers on Aliexpress offer free shipping to various countries around the world.
To take advantage of this opportunity, you need to find products that support free shipping. And place an order on the site Aliexpress. Usually, free shipping items are shipped by postal services from China. It may take from several days to several weeks.
What to consider
In order to get free shipping on Aliexpress, you need to be careful when choosing products and sellers. Some sellers may use low prices and free shipping to attract a large number of buyers. But the quality of the goods may leave much to be desired.
To avoid such situations, it is necessary to read customer reviews. And also compare prices and delivery terms from different sellers. In addition, you should choose products that meet your individual needs and requirements. And that support free shipping with no hidden extras.
It's also important to buy from a trustworthy seller. AliHelper is the right place to find them. AliHelper is a free extension for your browser. It checks sellers by 5 objective criteria.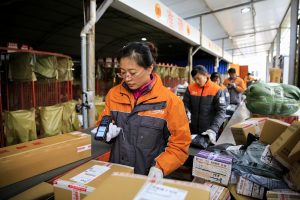 Savings
One of the main advantages of free shipping on Aliexpress is saving money. As a rule, the cost of shipping from China can be quite high. Especially for large-sized goods.
In addition, shipping on Aliexpress is a convenient and easy way to get goods from China. Some sellers may offer free shipping with a minimum order or with certain conditions. Such as delivery terms or destination. Therefore, when choosing goods on Aliexpress, you need to pay attention to the delivery terms and choose sellers who offer shipping according to the requirements.
However, you should keep in mind that free shipping can take longer than regular shipping. Especially if the goods are sent by postal services. In addition, possible customs fees and taxes need to be taken into account. Which may be associated with the delivery of goods from China.
In general, free shipping on Aliexpress is a convenient and cost-effective way to get goods from China. It allows you to save significantly on shipping costs. And get the goods directly to your home. However, when choosing goods and sellers you need to be careful and take into account the terms of delivery and possible additional costs. Also you should know how to track a package from Aliexpress.