How to track Aliexpress order?
The Alibaba Group controls the China-based online retailer AliExpress, which focuses on selling goods to consumers (B2C) around the world and was established in 2010. It comprises small businesses selling goods to foreign customers online from China and other places, like Singapore. It is one of the top ten websites in Brazil and Russia's most popular e-commerce site. Clients outside of China are automatically offered the English version of the service in addition to the other specified languages. AliExpress began as a marketplace for business-to-consumer sales. It has since grown to include buying and selling services from businesses to consumers and between consumers.
Tracking on the AliExpress website
The seller prepares your package for shipping and gives it to the postal service once you pay for the purchase on the Aliexpress selling site. The method selected before payment will determine which courier service will deliver your products. Tracking your AliExpress order is important for ensuring a smooth and easy delivery process. Customers can receive up-to-date information about their parcel through AliExpress tracking, including order status, location, and expected delivery dates. It is a crucial tool that enables users to keep track of their orders and make the required preparations for package delivery.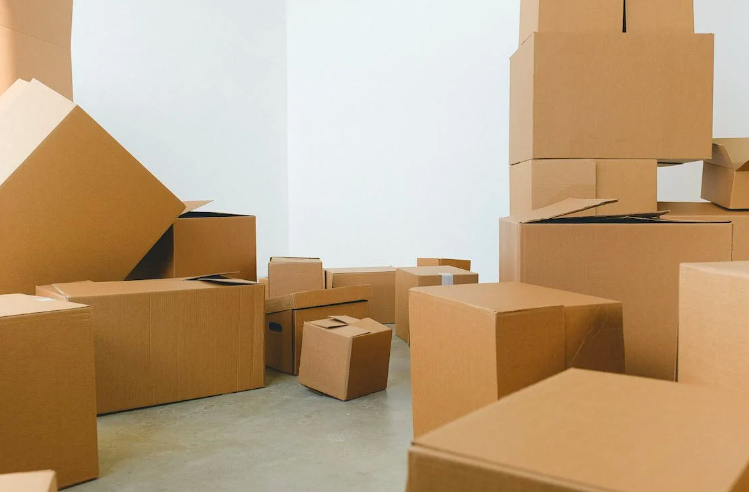 Courier tracking process on Aliexpress.
To track your order, AliExpress assigns you a tracking id or number. The tracking number is often used to keep track of the package's progress throughout delivery because it is connected to it. You can monitor your orders directly on the AliExpress website or through a third-party tracking service like Alihelper. First, you have to enter the parcel tracking number of the order into the tracking tool above and select "Track Parcel".This button will provide you with the latest information on the shipping status explanation of your parcel from Aliexpress. You must save tracking numbers and install the Parcels app on your phone or the Alihelper browser extension on your computer. This software lets you track several orders simultaneously and receive up-to-date parcel location information.
How can I track a purchase placed on the Aliexpress website?
Go to the AliExpress website.
You may track your parcel in the My Orders section and click the Details link.
You will be guided to a new page; from there, you will Copy the Tracking Number from this page and paste it into the box above.
Then click the "Track Parcel" option.
In a few moments, the Parcels service will trace your cargo and explain the delivery status and the current location of your parcel.
For continuous parcel tracking and Push notifications when package tracking changes, you may use the Parcels app for iPhone or Android.
How to track an Aliexpress delivery?
There are different formats of tracking Aliexpress delivery numbers, like 1544563952345, or they can begin with two capital letters, followed by numerals and letters, such as YT154245621544593001 or ZA1248321227HK. The packages are sent to multiple shipping providers by the sellers, which explains the diversity of tracking numbers.
Tracking on AliHelper extension
AliHelper is a browser extension for Aliexpress. With it, you can monitor the shipping of all orders in one place. With this Delivery tracking app, you can be aware of where your order is; you can also make A list of track numbers for tracking; further, it provides detailed delivery information. You can see all the deliverable ways in a single window.
How is Alihelper better?
AliHelper is a helper on aliexpress because
It offers you a Real seller rating.
Our tool provides you with The history of price changes.
It monitors the Best prices for you.
Our app will provide you with accurate package tracking.
How does the Alihelper extension work?
Alihelper helps you on Aliexpress. After installation of Alihelper, go to the Aliexpress website in the lower left corner of the page. You will see the helper logo go to the page of the preferred product item. Alihelper will calculate the seller's rating and show the number of orders, feedback, and delivery information here. You can start checking the product simply by clicking on the star. Click on Alihelper to open the extension. Here you can view the application and evaluate the seller's detailed rating and level of confidence in it. The tabs below contain even more useful information. If the price change dynamics have decreased, is it time to buy the product? Has the price increased? Add the product to the list of tracked ones to buy it at a bargain price at the right time. Let us open the feedback section and include only the feedback from buyers from your country, having found out everything essential about the product and seller. So you can make a purchase decision, remember to track the product delivery on the tracking tab and enjoy profitable and safe shopping on Aliexpress.
What is the difference between tracking on Alihelper and AliExpress's official website?
Alihelper offers an all-in-one package tracking platform that brings together an ever-increasing number of carriers.
Consumers: Alihelper makes it easy to read and understand the tracking information, and with Alihelper, You can also be updated on package notifications via the APP.
Alihelper provides tracking solutions such as API and Shopify APP to ideally meet your business scenarios: Configure notifications, language and color scheme according to your preferences.
How Tracking of shipments on Aliexpress?
Standard delivery from Aliexpress is an option. Package tracking is simple with Ordertracker; enter your tracking number in the upper area to track a package or visit the track the package section. Aliexpress offers the most powerful package tracking technology. Its Ordertracker accepts any international tracking number; it is a global tracking website that provides accurate shipping information.
AliExpress Premium Shipping
AliExpress has done an excellent job of updating its services; due to its relationships with several reliable shipping firms throughout the globe, its delivery services have improved. Furthermore, the business just introduced the AliExpress Premium shipment option, which provides speedy shipment for a somewhat higher cost than you would ordinarily pay for AliExpress Standard shipping. Alibaba Group owns the logistics firm Aliexpress Standard Shipping. You will find this shipping method on AliExpress and other Alibaba Group websites while placing an order. The company's business model prevents it from being a delivery service; even now, the corporate behemoth operates as a middleman, handling some logistical and control issues relating to the packages. Aliexpress Standard Shipping works with various postal and courier services, including Singapore Post, Posti Finland, Correos, and other foreign services.
AliExpress Standard Shipping
Most suppliers choose AliExpress Standard delivery, and some do so because of its benefits. In addition to everything else, this method is inexpensive and, in some cases, even free. Furthermore, regular delivery takes 15 to 30 days to arrive, so standard shipping is the best option if you can wait that long.
AliExpress Standard Shipping is frequently delivered by local mail carriers instead of well-known shipping firms like UPS or FedEx. The advanced tracking technologies large corporations use are often unavailable to these small carriers. Even when it is available, package tracking needs to be corrected.
The shipper or online business frequently provides the tracking ID or number. The shipment tracking notification or confirmation email you receive after placing an order in an online store frequently includes the tracking number or ID.
You must locate the tracking number offered to your shipment on the Aliexpress order page to track Aliexpress packages.
First, you should know that AliExpress is a trustworthy and serious marketplace, and it is uncommon for a seller to intentionally provide a bogus tracking number. They will provide you with the most typical reasons for this since, in most cases, there is an explanation. Multiplicity and simple It is in the top 10 websites in Brazil and is the most popular e-commerce site in Russia.AliExpress is currently available in several languages: Arabic, English, Spanish, Dutch, French, Italian, German, Polish, Portuguese, Bahasa, and Russian in these languages are presently available on AliExpress. Clients outside of China are automatically offered the English version of the service in addition to the other specified languages. AliExpress began as a marketplace for business-to-business sales. Since then, it has grown to include buying and selling services from businesses to consumers and between customers. You will be given an AliExpress tracking number to follow your order. Download the Parcels application on your phone to save several tracking numbers. This app lets you track several orders simultaneously, receiving up-to-date information about parcel location.