Motorcycle spring – riding accessories
When spring arrives, many motorcyclists look forward to hitting the road. However, before embarking on motorcycle spring riding, you need to prepare accordingly. A variety of accessories can help make your ride more comfortable and safer.
They can be found in large quantities on AliExpress. And AliHelper will help you find reliable sellers there. This is a free extension for your browser.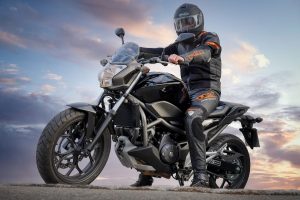 Gloves
The first important accessory is gloves. They protect the skin on your hands from the cold and allow you to better grip the handlebars of your motorcycle. In spring, it is especially important to choose gloves that protect you from wind and rain. Since the weather can be changeable.
Face protection
One of the most important accessories for riding a motorcycle in the spring is goggles. Or a helmet with a face shield. There can be a lot of dust and dirt on the roads in the spring. Also, the wind can cause tears. Therefore, you need to protect your eyes and face from these troubles. Also, if you ride a motorcycle in the city, be sure to wear goggles or a helmet with tinted lenses to protect your eyes from the bright sun.
Shoes
The third accessory to consider are boots. The spring road can be muddy and slippery. Therefore, you should choose boots that provide stability on wet and muddy surfaces. Boots should be made of waterproof materials such as leather or Gortex and have treads on the soles.
Windproof clothing
Windproof pants and jackets are also necessary. They not only protect you from the cold and wind. But also prevent possible injuries in the event of a fall. In spring it can be muddy and wet on the road, so it is important to choose windproof jackets and pants that also protect against rain
Gloves
Another important accessory for riding a motorcycle in the spring is gloves. Gloves protect your hands from the cold and also help you hold the handlebars in your hands. Keep in mind that the handlebars can be cold and slippery, so gloves are a must for a comfortable ride.
Other
Other useful accessories for the motorcycle rider in the spring may include heated grips to keep you warm and comfortable on cold days, as well as storage devices such as a bike rack or bike bag so you can safely carry the items you need while riding.
It's important to remember that when choosing accessories for motorcycle riding in the spring. You need to consider not only the weather, but also safety. The right set of safety gear and accessories can save a life in the event of an accident on the road.
Finally, don't forget that a seasonal motorcycle inspection is also an important step before your spring ride. Make sure your motorcycle is in good working order. And has undergone all the necessary maintenance checks. Only then can you enjoy riding your motorcycle in the spring!