Types of toothbrushes
Dental hygiene is an important part of our daily oral health care. And one of the key tools for maintaining healthy teeth and gums is the toothbrush. There are different types of toothbrushes on the market today. Each has its own features and is designed for specific needs. Let's look at a few popular types of toothbrushes.
By the way, all kinds of toothbrushes in a full range at low prices are presented on Aliexpress. And to find reliable sellers will help AliHelper. It is a free extension for your browser.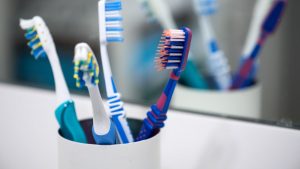 Classic toothbrushes
The most common type of toothbrush we are used to seeing on store shelves. It has a straight-shaped handle and soft, medium or stiff bristles that gently and effectively clean your teeth and massage your gums. It is suitable for most people and is widely used in many families.
Electric toothbrushes
This type of toothbrush works on an electric basis. And it has rotating or pulsating motions, providing a more effective and faster brushing of the teeth. It is especially recommended for those who have problems with hand motor skills. And also for children who are sloppy when brushing their teeth. However, it's worth noting that electric toothbrushes require replacing nozzles and charging the battery. Which can be inconvenient and expensive in the long run.
Interdental Toothbrushes
This type of toothbrush is designed to clean between the teeth and other hard-to-reach areas. They have a narrow profile and small bristles that allow you to clean more thoroughly between the teeth and remove plaque between the teeth.
Children's Toothbrushes
These are smaller and have softer bristles, making them safer and more comfortable for children to use. Children's toothbrushes can have a variety of colorful designs that make brushing more interesting and appealing to children.
Silicone toothbrushes
This type of brush has soft silicone bristles that gently massage the gums. And they clean your teeth without damaging your tooth enamel. However, they are also used to clean the tongue, which helps fight bad breath.
Ultrasonic toothbrushes
They use ultrasonic vibrations to clean your teeth and massage your gums. They are effective in removing plaque and tartar, preventing tooth decay and gum disease. These ones can be more expensive and difficult to use than other types of toothbrushes.
It's important to remember that proper brushing technique and regular flossing play an important role in maintaining good oral health. It's a good idea to consult with your dentist or dental hygienist before choosing a toothbrush. To determine the best option for your individual case.