Cheap products on Aliexpress – how to find?
Cheap products on Aliexpress can be found with a few useful strategies. Here are some tips to help you find great deals.
AliHelper
The free AliHelper extension will show you a graph of price changes for items. You'll know how much an item usually costs in reality. And you won't overpay for it. The extension also has a "price tracking" feature. If an item seems expensive to you, you can sign up for an alert that lets you know when the price drops. And the "similar products" feature will help you find the same item cheaper from another merchant.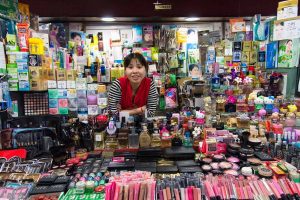 Search by Category
When searching for cheap items on Aliexpress, we recommend using the category filter. Select a product category you are interested in, such as clothing, electronics, or accessories, and open the list of products in that category. Then apply the price filter to display the lowest priced items.
Keyword search
You can use keywords related to your needs to find cheap items. For example, if you are looking for cheap clothes, try typing "cheap clothes" or "discount clothes" into the search bar. This will help filter items and find more affordable options.
Sorting by price
Aliexpress offers the ability to sort items by price. You can choose the "low to high" or "high to low" price option. To display the cheapest products at the beginning of the list. This way, you can quickly find the offers with the lowest cost.
Promotions and sales
Check the "Promotions" section on Aliexpress regularly to keep up to date with the latest discounts and sales. Here you'll find special offers and temporary promotions. That will allow you to purchase items at lower prices.
Coupons and promo codes
Aliexpress offers various coupons and promo codes that allow you to get additional discounts on items. Check the coupons and discounts section on the platform. And also follow promotions and newsletters from Aliexpress to keep up to date with the latest coupons and promo codes.
Read the product description carefully
Before buying, read the product description carefully and check the specifications. Make sure that the item meets your requirements and expectations. Also pay attention to the seller's return policy and warranty to be sure of your purchase.
Searching for cheap items on Aliexpress can be a fun and enjoyable process. Follow the above tips and strategies to find the best deals and save money when shopping. However, don't forget to be cautious and careful when choosing items and sellers. To ensure a safe and enjoyable shopping experience. Now you know how to find cheap products on Aliexpress.