Aliexpress analogues
Today's online market offers many alternatives to Aliexpress, one of the largest Chinese marketplaces. If you are looking for analogues of Aliexpress, then you should pay attention to the following platforms.
By the way, shopping at Aliexpress will become safer and more profitable if you install AliHelper. This is a free browser extension. It will show you reliable sellers, the biggest discounts, similar products, help to track parcels, etc.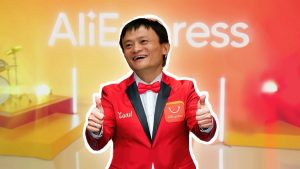 AliExpress Plaza
This is a branch of Aliexpress itself. That offers products from Chinese manufacturers. But with guaranteed delivery and higher quality products. In addition, at AliExpress Plaza you can find unique products that are not available on the regular Aliexpress.
Banggood
Chinese online store. Which offers a wide range of products from all over the world. The peculiarity of Banggood is that you can find not only products from China but also from Europe, America and other countries. In addition, Banggood offers free shipping for many products and a lot of deals and discounts.
GearBest
Another Chinese marketplace that offers a wide range of electronics, gadgets and accessories for mobile devices. Here you can find many products from well-known brands. Such as Xiaomi, Lenovo, Huawei and others. In addition, GearBest offers free shipping and many payment methods.
Wish
Wish is an American online platform. That offers a wide range of products from all over the world, including China. The peculiarity of Wish is that here you can find unique products that are not on other platforms. In addition, Wish offers many discounts and promotions. But keep in mind. That some sellers on Wish may offer low quality products. Therefore, it is important to follow customer reviews and choose sellers with a good reputation.
You should also pay attention to other online stores, such as LightInTheBox, DX, Tomtop. They offer a wide range of products from all over the world, affordable prices and fast delivery.
Regardless of which marketplace you choose. Remember that it's important to choose trusted sellers and follow customer reviews. To avoid unpleasant surprises when you receive your order.
In general, there are many online stores on the market. Which offer products from China and other countries. Each of them has its own characteristics and advantages. Therefore, it is important to choose the store. That best suits you in terms of price, range and quality of goods. Try to find analogues of Aliexpress, which will suit you personally!