Tracking orders from Aliexpress
Tracking orders from Aliexpress is a process that allows you to get information about the location of your order in real time. It is very convenient because you will always know where your product is and when it will arrive to you.
And even better is to install our free AliHelper extension for your browser! It will allow you to track all parcels in one click in one window. It will also show you your price history, seller ratings, filtered reviews, and more.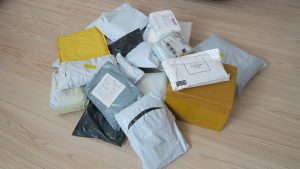 How to track your order
How to track an Aliexpress order? You need to go to your order page and find the tracking number. Usually this number is sent to your email after the seller has shipped your item. Then you need to go to the delivery service website. And enter this number in a special field.
After that you will see all the updates about the location of your item. Including the date of shipment, arrival location, and delivery date. If you have any questions or problems. You can always contact the seller or Aliexpress support service.
Tracking orders from Aliexpress is not only convenient, but also safe. You can always be sure that your goods are in safe hands and will be delivered on time. So feel free to use this opportunity and have fun shopping at Aliexpress!
How to track multiple orders at once
Also, at Aliexpress you have the ability to track multiple orders at the same time. You do not need to enter the tracking number of each order separately. You need to go to the section "Tracking Orders" and select the desired orders. After that you will be able to see all the information about the location of your goods in one place. But AliHelper is still more convenient.
However, keep in mind that tracking orders on Aliexpress can take different time depending on which delivery service is used for your order. Sometimes the tracking number may not be updated for several days. Especially if your item is in transit between different countries.
It's also worth noting that order tracking on Aliexpress does not guarantee 100% delivery of your goods. In rare cases, there may be a delay or loss of the shipment. In this case, you should contact the seller and discuss further actions.
But in general, order tracking on Aliexpress – is a very convenient and useful feature. Which helps to make shopping in the online store more transparent and safe. If you have not yet used this feature, try it soon and see its usefulness and convenience!