Plugin for AliExpress – which one to choose?
Browser plugin for Aliexpress is an indispensable tool for buyers. It can greatly simplify the process of finding and buying goods. And also help save money.
One such plugin for AliExpress is AliHelper. It is a free extension. It is one of the most popular and convenient plugins for shopping on AliExpress. And it also provides a number of useful features to help you get the best deals on AliExpress.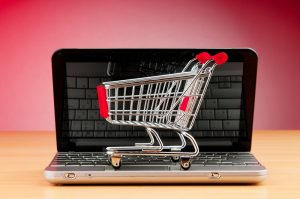 Search for similar products
One of the key features of AliHelper is the search for similar products. If you've found an item on AliExpress, but the price seems too high, Alihelper will help you find a similar item at a lower price. It can save you a lot of money.
Checking Sellers
AliHelper offers a handy feature to check the reliability of sellers on AliExpress. Based on 5 criteria. It lets you know how well the seller's reviews and rating are true. It also provides information about his reputation on the platform. This can help you make a more informed choice when purchasing items and avoid potential problems with your order.
Changing the price of an item
Another useful feature of AliHelper is keeping track of price changes on your selected items. Alihelper notifies you when the price of the items you are tracking goes down. This way, you can buy items at the best possible price.
Parcel Tracking
AliHelper allows you to track the status of parcels on AliExpress in real time. You can see where your parcel is at the moment. And also receive notifications when the delivery status changes. This can be especially useful if you are waiting for an important package. And you want to know when it will arrive.
Viewing reviews with photos
Another useful feature of AliHelper is the ability to view reviews with photos. This allows you to get a more accurate picture of the product and make sure of its quality before you buy. Photo reviews can also help to determine the size and color of an item. Which can be especially important when buying clothes or shoes.
AliHelper is completely safe. It's featured on the Google Chrome Store and the Mozilla Store. And these platforms subject extensions to serious moderation checks.
Overall, AliHelper is a powerful plugin for AliExpress that saves you money and time. If you're a frequent buyer on AliExpress, it's worth considering installing Alihelper.