Sale on Aliexpress July 2023
Aliexpress is one of the largest online marketplaces in the world, with millions of sellers from all over the world. This means that the competition among sellers is very high. And many of them offer attractive discounts and promotions to attract customers. The sale on Aliexpress July 2023 may be related to seasonal promotions, holidays, or simply a promotion strategy.
July Sale
Sale Aliexpress July 2023 one and is called simply and predictably – July sale. Preparations for it will take place from July 09 to 11. And the event itself will start on the 12th and end on the 16th.
Fake discounts
Keep in mind, however, that some Aliexpress stores resort to a little trickery. They can edit the product card themselves as they please. So they write before the sale the price before the discount is much higher than it could be. Sometimes it gets to the point of ridiculousness. You can find a T-shirt supposedly for the price of a laptop with a 95% discount.
Unfortunately, other sellers don't just make a fake discount. They also try to cash in on customers during the sale. Taking advantage of the excitement, they increase the price of the product and make a big fake discount.
To find a real discount, use the free extension AliHelper. This will show you a graph of price changes, and the information will be objective, not made up by the seller. It will also help you track your package, find discounts on specific items, find similar items, and more.
Why Aliexpress sales are popular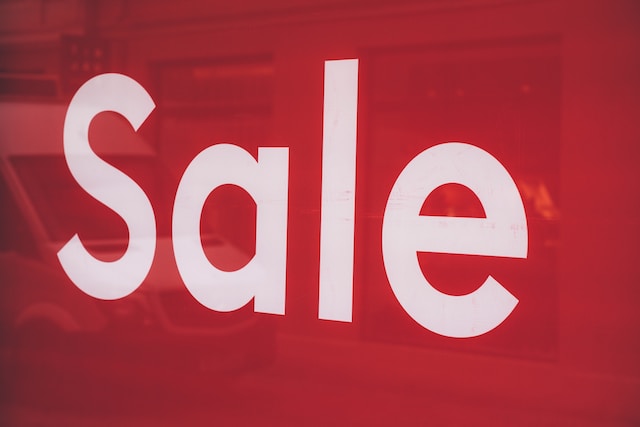 Aliexpress is a platform for direct shipments from manufacturers and resellers. This means that many items are sold without intermediaries and additional markups. Which allows sellers to set more attractive prices. Without middlemen, sellers can offer better prices than traditional retailers.
Aliexpress also offers a wide range of merchandise. From clothing and footwear to electronics and home goods. Because of this diversity, you can always find products at attractive prices on Aliexpress. Especially during sales. The variety of products and sellers allows you to choose from a large number of proposals and find the best deals.
In addition, you can use coupons, discount codes and participate in various promotions on Aliexpress. To get additional discounts on purchases. This allows you to save even more money. And make your purchase even better.
In general, there are good sales on this huge Chinese platform. Thanks to competition among sellers, no middlemen. A wide range of products and the ability to use coupons and discounts. However, as with any purchase, it's important to be careful and choose proven sellers with a good reputation. To be sure of the quality of the merchandise and the reliability of the deal. Now you know what the Aliexpress sale will be July 2023.